UPS Settles Jehovah's Witness Suit for $70K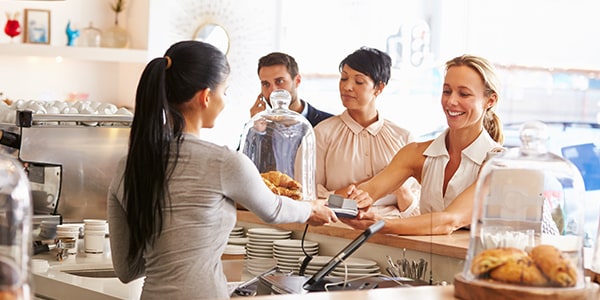 UPS has agreed to pay $70,000 to a former Jehovah's Witness employee who claimed the company failed to reasonably accomodate his religious beliefs and then fired him.
The Equal Employment Opportunity Commission sued on behalf of the ex-employee, who worked at a UPS facility in Saddle Brook, New Jersey, The Atlanta Journal-Constitution reports. The worker requested a schedule change in order to attend a religious service but was denied. He was fired a few days later.
What can your small business learn from this case?
Religious Discrimination Prohibited
Under Title VII of the Civil Rights Act, employers are prohibited from discriminating individuals because of their religion during hiring, firing, and all other terms of employment. Employers are required to reasonably accommodate an employee's religious practices.
What does "reasonably accomodate" mean? As the EEOC explains, it's any "reasonable adjustment to the work environment that will allow an employee to practice his or her religion." Employers must grant these accomodations as long as they do not impose an "undue hardship" on the employer.
The EEOC alleged that UPS' refusal to grant the worker's schedule change was a failure to reasonably accommodate the Jehovah's Witness employee's religious beliefs. That, and the subsequent decision to fire him, constituted unlawful religious discrimination under Title VII, the EEOC claimed.
As part of the settlement, UPS' Saddle Brook facility will train supervisors on the issue of religious discrimination, and will discuss its religious accomodation policy with employees as well.
Time Off for Religious Holidays/Services
So what can you learn from UPS' religious accomodation case? Here are a few general pointers about granting employees' religious observance requests:
Reasonable accomodations can come in many forms, not just requests for time off on particular holidays. Other types of reasonable accomodations can include allowing religious attire at work and allowing employees to wear certain hairstyles or remain unshaven, the EEOC advises.
Undue hardships also come in many forms. If an employer can prove that accomodating the worker's religious requests would be too costly, compromise safety, or infringe on the rights of other workers, then the employer does not have to grant the request.
Advance notice by the worker should generally be given. This gives an employer time to make accomodations, and also an opportunity to reasonably ask for more information about the employee's request.
Especially with the holiday season fast approaching, small business owners will want to make sure they're on the right side of the law when it comes to workers' religious holiday requests. For more guidance about how to handle specific religious accommodations at your workplace, you may want to consult with an experienced employment attorney near you.
-- FindLaw Consumer Blogs Editor Andrew Chow contributed to this post.
Follow FindLaw for Consumers on Google+.
Related Resources:
You Don't Have To Solve This on Your Own – Get a Lawyer's Help
Meeting with a lawyer can help you understand your options and how to best protect your rights. Visit our attorney directory to find a lawyer near you who can help.
Or contact an attorney near you:
Content For You