What to Do When Customers Threaten to Sue Your Business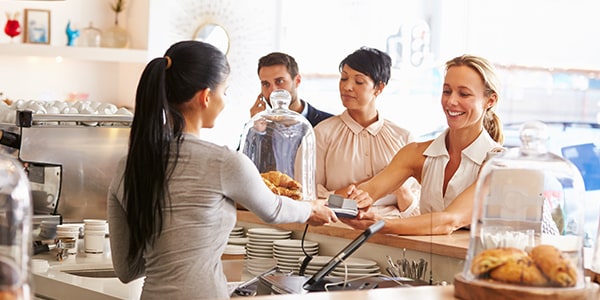 For small business owners, when a customer threatens to sue, the threat needs to be evaluated before any actions are taken as a result of the threat. The majority of threats are not carried out, as the majority of people are too lazy to actually file a lawsuit after their initial anger passes. However, from time to time, a threat of litigation might actually be serious.
Fortunately for business owners, insurance can be purchased that covers nearly every kind of legal liability a business can face. If your business carries liability insurance, you should familiarize yourself with the terms of the policy, particularly as it relates to reporting potential legal claims. Even bogus threats might require reporting.
Identify Legitimate Threats
While most potential legal threats will be easy to identify as either benign or serious, sometimes litigation threats can be more difficult to evaluate. A customer threatening to sue because you forgot to put cheese on their burger is clearly an empty threat. However, a customer threatening to sue after suffering a slip and fall injury on your premises, likely poses a more serious threat.
If it is not clear whether the threat is serious or empty, staff should be instructed to take a report from the customer and advise the customer that management will contact them. Generally, the report should collect the customer's contact information, a summary of the complaint, as well as the factual basis and value of the claim, if applicable. Allowing a customer to feel heard may be all that is necessary to avoid a scene or disruption to business operations.
Settle Claims Quickly and Quietly
If the customer threatening to sue has a legitimate claim, it may be best to settle the claim quickly and quietly. A claimant may be willing to settle their claim for much less than the claim is worth before they have spoken to a lawyer. However, utilizing an attorney can help you know whether it is a good idea to settle. An attorney will also be helpful when it comes time to negotiate and formalize the settlement.
Laws vary from state to state, and making sure that your settlement agreement is enforceable and actually fully settles the matter can sometimes require magic legal language. Also, your attorney can advise you regarding whether you need to report the claim to your insurance company, or whether your insurance company can actually cover the costs of the settlement.
Frivolous Threats
When a customer is raving mad or is just acting crazy with empty threats, a business is usually safe to handle the situation the way they would with any customer causing a disturbance. Tell the customer to leave and explain that the police will be called if they do not leave.
If a bogus lawsuit is filed, hire a lawyer as soon as you are actually served with the legal documents. The courts are used to dealing with frivolous lawsuits. There are procedures available that can get bogus cases dismissed quickly. However, there are strict deadlines. So even if you know the lawsuit is a sham, retaining a lawyer as soon as possible will help to keep the costs low.
Related Resources:
You Don't Have To Solve This on Your Own – Get a Lawyer's Help
Meeting with a lawyer can help you understand your options and how to best protect your rights. Visit our attorney directory to find a lawyer near you who can help.
Or contact an attorney near you: