What's Your Social Media Return On Investment?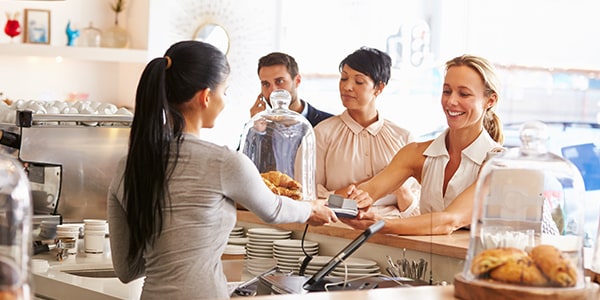 Do you know how to calculate your social media ROI? Figuring out your small business' ROI, or return on investment, can help you gauge whether or not the resources you devote to social media are paying off, Forbes reports.
While it is probably likely that social media is benefiting your business, it's also important to know just how much, so you know you're not wasting your time, money, or manpower.
Here's a general overview of how to calculate your small business' social media ROI:
How Do You Measure Success?
When it comes to social media ROI, different small businesses will have different measures of success.
Some business owners may just want social media users to click on their ads or check out their company's website -- in which case, you'd want to measure the traffic increase that's attributed to social media. Others may use social media to promote a specific sales event -- in which case, gross sales from that event would likely be your measurement.
Let's use the latter as an example. As Social Media Today explains, a basic formula to calculate your ROI is to compare how much you invested in social media with how much you got in return. In other words:
Revenue / Investment = ROI.
So let's say you pay an employee $15 for one hour of work on a social media campaign to promote an upcoming sale.
If that sale generates $150 worth of revenue, then you've brought in 10 times more than you invested, giving you a 1,000 percent ROI.
However, if that sale only brings in $5 worth of revenue, then that's only one-third of what you invested, giving you a 33 percent ROI.
It Can Get Much More Complicated...
While a basic formula for one employee and one social media campaign may seem simple enough, other types of ROI calculations can get much more complicated. For example:
Some ROI formulas offer ways to quantify consumers' brand awareness or other outcomes like consumer social-media interactions or insights.
Some business owners calculate ROIs separately for each social media account or even for each social media campaign, often by using unique "coupon codes" or campaign codes in their social media links. Others want to know the aggregate effect of their business' combined social media efforts.
Some businesses will take into account additional factors like how much money was saved on customer service via social media, which can be difficult to quantify.
To get an accurate picture of your business' social media ROI, it may also be a good idea to look into hiring a social media expert. For businesses that are Internet-based or built around social media, a devoted social media customer service team may be well worth the investment.
Follow FindLaw for Consumers on Google+.
Related Resources:
You Don't Have To Solve This on Your Own – Get a Lawyer's Help
Meeting with a lawyer can help you understand your options and how to best protect your rights. Visit our attorney directory to find a lawyer near you who can help.
Or contact an attorney near you:
Content For You