When Can I Put My Kids to Work in the Family Business, Legally?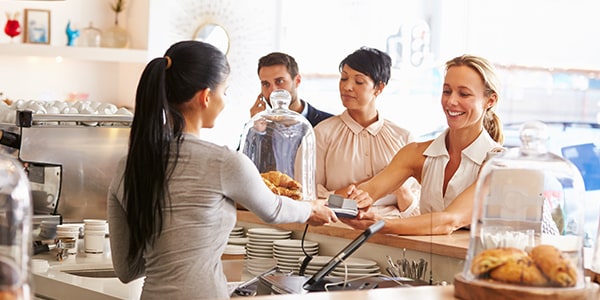 You had those kids for a reason, right? You might be wondering when you can put those precious bundles of economic dependence to work earning their keep.
If you run a family business, you can put your kids to work as soon as you think they're able to add value. Before you offer them that job though, you should talk to your lawyer to see exactly how much you can get away with, as many legal employment requirements are state specific. Generally though, employing your kid should save you much more money than that pre-hiring legal consultation is going to cost you.
Can I Force My Children to Work?
Unless you're in the manufacturing business, or other hazardous industry, or need your kids to operate heavy machinery, sell age restricted products, or make deliveries, the law's not going to stop you from putting them to work. But forcing a child to work might not exactly be legal.
So long as the force employed does not border on criminality or abuse, but rather is more akin to discipline or rearing, then yes. Though it might not be the best parenting strategy, if your child refuses to work, you can ground them, or otherwise discipline them. Legally, parents are given quite a bit of discretion when it comes to how they raise their children.
Do I Need to Pay My Own Kid?
When push comes to shove, for sole proprietorships, and partnerships between spouses, you might not have to give your child any money, but that doesn't mean you don't have to pay them. In fact, paying them might be in your best interest. There are tax benefits that could mean a tax break for you on the income you would have earned. Ask your accountant about how employing your child can save you, and even your business, money.
Basically, under most scenarios, a parent can legally control their child's money, even if the child earns it. A parent can usually spend a child's earnings as they see fit, though in some cases, such as when a child actor is being exploited, a court might not see it that way. There are obvious social consequences to taking your child's money or earnings without a really good reason like the family struggling to make ends meet, or if the parent is trying to help the child manage their finances, or save money for college, or adulthood. But with the amount of money kids cost, it may be rather simple to justify your child's income being split between their own expenses and savings.
What About Age Limits?
Generally, for a family business, there is no age limit, except when it comes to dangerous work, or jobs involving machinery. Additionally, depending on state laws, there may be age requirements for other types of jobs, as well as for the sale of certain items, such as alcohol, tobacco, and firearms.
Outside of a wholly family owned business, children may be restricted to certain types, and hours, of employment based on their age.
Related Resources:
You Don't Have To Solve This on Your Own – Get a Lawyer's Help
Meeting with a lawyer can help you understand your options and how to best protect your rights. Visit our attorney directory to find a lawyer near you who can help.
Or contact an attorney near you: