Will California's New Parental Leave Law Apply to Your Small Business?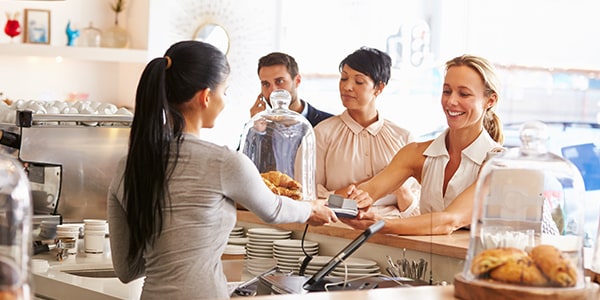 The California legislature has passed a bill that would expand parental leave laws in the state to cover more small to midsize businesses. Currently, the laws requiring parental leave only apply to employers with 50 or more employees. This bill, if approved by Governor Jerry Brown, would require employers of 20 to 50 employees to also offer parental leave.
Proponents of the new law are hopeful that Governor Brown has changed his tune, as last year he vetoed a similar bill in the interest of protecting small businesses. While small businesses are likely to feel the costs the worst, the expansion to businesses as small as 20 employees would provide nearly 3 million more Californians with the option to take parental leave.
Doesn't Federal Law Require Parental Leave?
Yes. Under the Family Medical Leave Act, employers of 50 or more, that meet other requirements, are required to provide up to 12 weeks of unpaid time off per year for qualified employees to either bond with a new child, or care for an ill family member. Along with the federal laws, many states provide for additional requirements, such as requiring employers to pay a percentage of an employee's salary for a period of time.
How Can My Business Afford This?
The largest cost seems to be obtaining the necessary temporary staff while employees are out on extended leaves. Opponents particularly note the harsh impact on small businesses with multiple locations that each only have a few staff members. Fortunately, the new law does not expand the requirements for which businesses must pay employees on parental leave, though it does require medical benefits be continued.
For some small businesses, if the new law passes, operational changes could help to avoid being required to comply. For example, businesses that employ just a few more than 20 employees can evaluate staffing needs and cut down to 19. Work can be outsourced to independent contractors or third party vendors to help reduce the workforce.
However, if you are considering downsizing your business to comply, seek out legal advice from an experienced employment lawyer before taking action. If it appears obvious that you are conducting layoffs to stay clear of any government compliance matters, employees may feel unfairly singled out for termination, which can result in wrongful termination claims.
Related Resources:
You Don't Have To Solve This on Your Own – Get a Lawyer's Help
Meeting with a lawyer can help you understand your options and how to best protect your rights. Visit our attorney directory to find a lawyer near you who can help.
Or contact an attorney near you: