Why Doesn't Ivanka Trump Pay Her Interns? Is That Legal?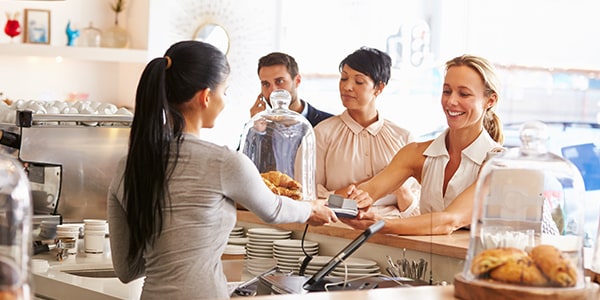 Someday in the future, perhaps in a more enlightened age, we won't have unpaid internships and young people who can afford to work for free aren't gaining a(nother) leg up on their less well-heeled competition. Where employers aren't skirting wage and hour laws to gain access to unpaid labor. And where prospective entrants into the 9-to-5 workforce can at least get paid to learn the soul-crushing misery of daily office life.
Until then, we'll have to settle for a steady stream of unpaid interns giving survival tips to other unpaid interns, some of which include taking on another part-time job that actually pays you money. That was one of five tips from an unpaid female intern of Ivanka Trump, a woman who's website includes the hashtag #WomenWhoWork but scant advice on how to get adequately compensated for that work.
#TeamIvanka
Ivanka Trump is far from the only employer to take advantage of unpaid internships. But it's an odd stance for someone who has billed herself as a champion of working women, and whose website aims "to inspire and empower women to create the lives they want to lead." According to the same site that published the unpaid intern tips, "[t]he modern working woman looks fundamentally different from women in previous generations."
Refusing to pay interns appears at odds with these statements and hashtagging unpaid intern advice with #nomoneynoproblems is especially tone deaf.
#NoLawsuitNoProblem
While not paying her interns may not be a good look, what Trump is doing may not be illegal. The state of New York, where Trump's business is located, bans unpaid internships at for-profit companies unless the training is similar to that of an education program, preferably for school credit. There are also extensive requirements and limitations on the intern-employer relationship, including that intern activity cannot provide an immediate advantage to the employer, and "[a]ny benefit to the employer must be merely incidental."
It's possible Quincy, Batsheva, MacKenzie, and Mackenzie are getting college credit for their internships, especially considering Unpaid Intern Pro Tip #1 is "Save up during the school year." And it's also probable that Ivanka Trump (the employer) hasn't received any benefit from the unpaid interns, since the publication of the intern advice post only seemed to garner negative attention.
Here's a pro tip to employers: Pay your interns. You'll be treating them fairly, you can get more out of them, and you can avoid potentially harmful lawsuits.
Follow FindLaw for Consumers on Facebook and Twitter (@FindLawConsumer).
Related Resources:
You Don't Have To Solve This on Your Own – Get a Lawyer's Help
Meeting with a lawyer can help you understand your options and how to best protect your rights. Visit our attorney directory to find a lawyer near you who can help.
Or contact an attorney near you:
Content For You