5 Tips for New Trial Lawyers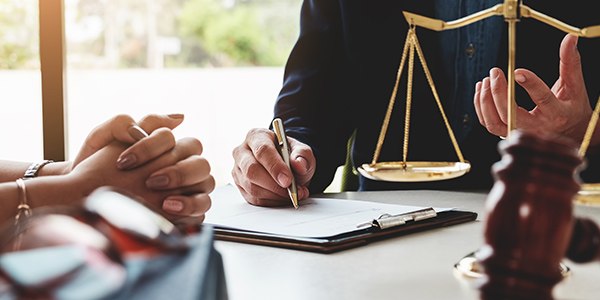 It can be tough starting out as a trial lawyer. You may find yourself unsure of what comes next in a case. You might be confused by court procedures, or frustrated by clients. You could be up against seasoned litigators with decades of experience.
But you're not alone. With some prep -- alright, with a lot of prep -- and some good advice, you can become a skilled and successful trial attorney. Here are some tips from the FindLaw archives to help you out.
1. 3 Tips for Handling Juror Questions
Juries are like children -- better seen than heard. But several courts allow jury questions, and even when there aren't specific rules, jurors may still approach a judge for clarification. Here are some tips to help you deal with such questions, should they arise.
2. Hold Your Own Against Opposing Counsel
The lawyer on the other side of the aisle has 20 years' trial experience. You have a few months. They have an oak-paneled office suite. You've got a room in the back of your apartment. But don't let the disparities intimidate you. Here's how to hold your own.
3. When Does Criticizing a Judge Become an Ethics Violation?
You want to be assertive in court, to make sure you're zealously representing your client. But there's a line when "assertive" crosses over into "unethical." Here's the story of one attorney who crossed that line -- and got a year and a half suspension as a result.
4. What to Do If You Can't Find Your Client
Sometimes, clients don't show up for a court date or a meeting. Sometimes, they never show up again. But if your client suddenly disappears, that doesn't necessarily mean that your relationship is severed. Here's what to do when the client vanishes.
5. Lawyer Vindicated on Appeal After Losing Case on Untimely Bathroom Break
Have you heard about the 5 P's of trial practice? They're: prepare, prepare, prepare, prepare, and prepare. But let's add a sixth: pee. As in, take care of nature's call well before you're supposed to be in the courtroom.
Want to know what the job market is like in your area? Check out salary data, job trends, or resumes on Indeed.
Related Resources:
FindLaw has an affiliate relationship with Indeed, earning a small amount of money each time someone uses Indeed's services via FindLaw. FindLaw receives no compensation in exchange for editorial coverage.
Content For You