FindLaw's 8 Best Litigation Tips of 2018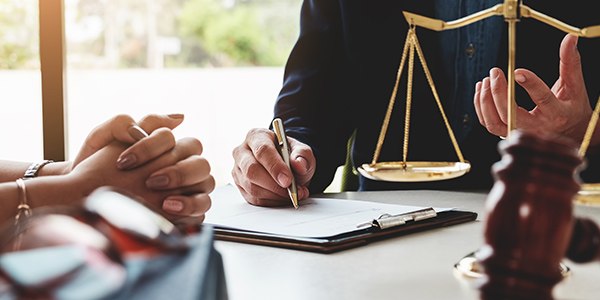 Litigation doesn't have a one-size-fits-all approach. And litigators and trial attorneys need to always be looking to improve and up their game.
Here in the FindLaw Strategist blog, we've been doing our best to help by blogging about all the litigation and trial tips we come across, or have put to use in our own law practices over the years. Below, you'll find our 8 best litigation tips from 2018, but be sure to keep following the Strategist blog for even more tips in 2019.
1. 3 Tips to Elicit Sympathy From a Jury
If your case is going to the jury, you need to make sure you're doing what you can to win them over to your side. And that includes garnering sympathy, even if you don't have a sympathetic client.
2. How and When to Use Secondary Sources
If you often wonder about where to start when beginning to research a topic, this article provides some guidance on using secondary sources to set you on the path to research success.
3. 5 Tips for Turning Your Case Into a Compelling Story
Like garnering sympathy from a jury, you need to make sure your case makes sense and will be compelling to the judge and/or jury. To that end, this article provides some helpful pointers to turn a boring case into something worth paying attention to (or at least not falling asleep during).
4. 3 Reasons Why Plaintiffs Should File for Summary Judgment
The rules provide that summary judgment can be used offensively, and, if you have the right case for it, it certainly should be. Judges tend to be pleased when plaintiffs can zero in on an issue or two and win significant issues that would have otherwise tied up the court's time resolving.
5. How to Defend Against a Delusional Litigant
Nearly every lawyer at some point or another will have to handle a matter, or field a potential client call, from someone suffering from severe mental illness. Sadly, it happens more often than society would like to admit because of failing social services. But when you're tasked to defend a client against a delusional litigant, you may want to consider taking some prompt action.
6. When Is It a Bad Time to Change Course in a Case?
When you're mid-litigation, or mid-trial, changing or correcting course is a big risk. This article walks you through whether it's a risk worth taking.
7. 6 Worst Ways to Start an Opening Statement
Prepping an opening statement doesn't just involve watching TV lawyers giving speeches that would win daytime Emmy Awards, though that's perhaps the most fun you can have prepping for trial (though probably not billable). Get some great tips on what not to do right here.
8. Litigators: How Powerful Is Your Pause?
Sometimes it's more than just what you say, it's what you don't say and how you don't say it.
Want information on effective marketing? Let the experts at FindLaw's Lawyer Marketing give you a hand with FindLaw Integrated Legal Marketing Solutions.
Related Resources:
You Don't Have To Solve This on Your Own – Get a Lawyer's Help
Meeting with a lawyer can help you understand your options and how to best protect your rights. Visit our attorney directory to find a lawyer near you who can help.
Or contact an attorney near you:
Content For You