Office Decor: 5 Decorating Tips for Your Law Office or Cubicle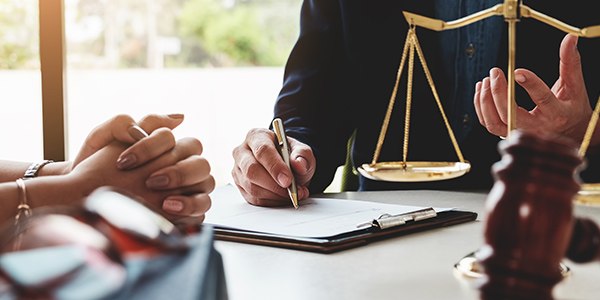 While you may have to set aside dreams of the corner office aside for now, that doesn't mean that you can't put a little effort into making your workspace look nice. Since you likely spend most of your waking hours in your office or cubicle, take some time to make it serene and comfortable.
Here are a few tricks to making your law office or cubicle a place where you want to put in some time.
1. Plants and/or Flowers
Adding some potted plants or a vase of fresh flowers is an instant pick-me-up -- for your mood and for your workspace. It's a great way to add a splash of color to your desk. There are actually studies that show indoor plants not only clean the air, but can improve your mood. Don't forget to water plants, and get rid of flowers as soon as they start showing signs that their days are numbered.
2. Artwork
If one of your long-lost hobbies is painting or photography, proudly show off your work on your wall. Or, if you're not artistically inclined, choose an illustration, photo or print that speaks to you. Even one of your kids' masterpieces will do. Hanging artwork is another way to add color to your space, and it also says something about your personality. Make sure you choose something office appropriate, and opt for a few pieces -- don't go overboard and cover your whole wall.
3. Degrees
You worked hard to get that law degree, and probably paid a pretty penny getting it mounted and framed. Show it off with pride in your office -- as Above the Law notes, just don't put up every award you've ever gotten (sorry perfect attendance certificate).
4. Personal Photos
Having one or two personal or family photos on your desk is a nice touch. It reminds us (and others) that we are human. As with any artwork you select, just make sure photos are office appropriate.
5. Clutter
This is a big don't. It's easy to let paperwork pile up but in addition being a bad reflection on you, it just looks plain sloppy. How do you manage to get anything done? You definitely don't want partners or clients questioning your abilities because you can't handle filing. Set aside ten minutes a day to deal with paperwork and your clutter will be gone before you know it.

Your workspace is a reflection of you; a messy, personality-less office won't help you. When a client or colleague walks in, you want them to feel assured that you're doing a great job. Office looks aren't everything, but they help.

Related Resources:
Content For You