Visual Aids in Closing Argument Should Avoid Opinions: Court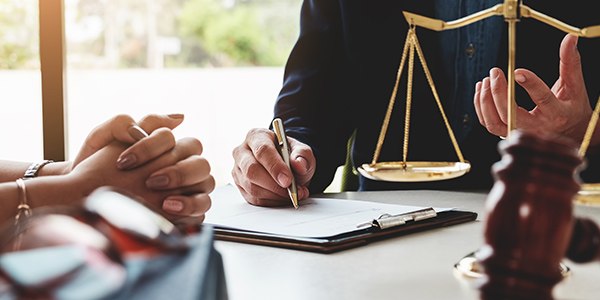 Many lawyers use visual aids during trial, including closing arguments. But Washington's Supreme Court isn't a fan of opinionated ones.
The court recently threw out a conviction because the prosecutor's visual aid in closing statements included inappropriate opinions -- namely, the phrases "GUILTY, GUILTY, GUILTY" and "DO YOU BELIEVE HIM?" superimposed over images of the defendant.
While that kind of presentation is certainly over the top, Washington's justices felt it crossed the line.
In the opinion, the majority noted that prosecutors would never have said aloud in court the words that appeared on the visual aid. The statements would have been highly prejudicial if spoken, reports The Wall Street Journal's Law Blog.
So if your visual aid says something you would hesitate to say because of objections, then perhaps that phrase shouldn't be on your visual aids.
There's also the question of whether persuasive text is ever necessary in courtroom visuals. The purpose of a visual aid is to provide a picture of the circumstances so the jury can "see" what happened.
As the attorney, you're talking while your visual aid is being shown. Adding text is often redundant and may distract jurors from what you're saying.
The justices who dissented disagreed with overturning the case, but they didn't dismiss the majority's reasoning. They all agreed the prosecutor expressed improper opinions using the visual aids. If they all agreed, it's likely that other courts would too.
Before presenting a visual aid in court, always review it and, if possible, get a pair of fresh eyes to look it over. Make sure it's persuasive, not prejudicial.
Related Resources:
Content For You