Deja Vu: Previewing Kiobel for the October 2012 Term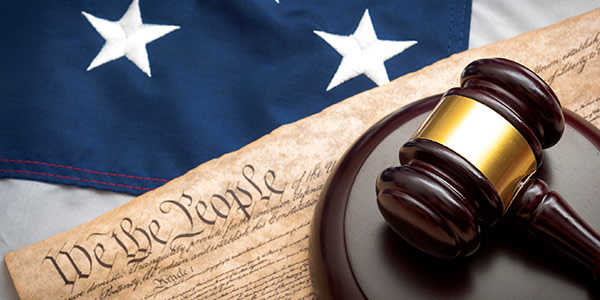 With less than a month until the Supreme Court kicks off its 2012 term, we're looking forward to the first case the Court will consider on First Monday: Kiobel v. Royal Dutch Petroleum.
If that name seems eerily familiar, it's because the Court also considered the case last term, before sending the matter back to the parties for briefing on whether American courts should ever hear disputes for overseas human rights violations.
This time 'round, the Court will consider three Alien Tort Statute (ATS) questions in Kiobel:
Whether the issue of corporate civil tort liability under the ATS is a merits question or an issue of subject matter jurisdiction.
Whether corporations that are immune from tort liability for violations of the law of nations (e.g., torture, extrajudicial executions, genocide) may instead be sued in the same manner as any other private party defendant under the ATS.
Whether, and under what circumstances, the ATS allows courts to recognize a cause of action for violations of the law of nations occurring outside the U.S.
The ATS -- adopted by Congress in 1789 -- permits aliens to bring claims in federal courts for certain alleged international-law violations. It has rarely been used, according to The Wall Street Journal.
Most U.S. appellate courts have interpreted the ATS to give aliens standing to sue corporations in U.S. courts for human rights offenses committed overseas. The D.C. Circuit, (John Doe VIII et al v. Exxon Mobil Corp et al), the Ninth Circuit, (Sarei v. Rio Tinto), and the Seventh Circuit, (Flomo v. Firestone Natural Rubber Co.), have all ruled that aliens have standing to sue under the ATS.
The Second Circuit's Kiobel ruling is the lone outlier.
The Seventh Circuit Court of Appeals became a thought leader in the ATS debate last year when Judge Richard Posner explicitly stated that the Second Circuit's holding in Kiobel was incorrect. In Flomo, Judge Posner criticized the Kiobel decision's underlying premise that there is no principle of customary international law that binds a corporation, noting that, even in the absence of precedent for corporate international law violation sanctions, "there is always a first time for litigation to enforce a norm."
Despite Judge Posner's endorsement of customary international law, the justices did not seem persuaded the last time they heard arguments in the case. SCOTUSblog noted that Justice Anthony Kennedy told the Kiobel plaintiffs' attorney that his case was in jeopardy, while the remaining justices "looked notably unconvinced" by arguments that the ATS supports the Kiobel claims.
Do you think additional briefing will sway the Court, or are the justices simply trying to dispose of inevitable follow-up case?
Content For You