This Week's SCOTUS Grants (Part II): Unions, Fourth Amendment, IRS
We continue our review of this week's grants with a look at the other four cases granted cert., and while none of these possesses the star power of Raging Bull, these cases might actually be far more important than patent trolls and copyright disputes.
Fundamental Fourth Amendment principles, millions of dollars worth of taxes, and compelled union dues all await the Supreme Court in this batch of four cases, likely headed for the January oral argument docket.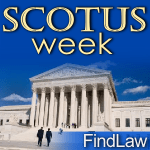 Pamela Harris, et al. v. Pat Quinn, Governor of Illinois, et al. (SCOTUS Docket and Lower Court Opinion)
This is a big case for unions. Can home health care providers be forced by a state, consistent with the First and Fourteenth Amendments, to join and pay dues to a union?
In 1977, that answer was yes, but in last year's Knox v. SEIU opinion, the court indicated some willingness to reexamine the issue of whether compelled dues infringe upon free speech, reports the Chicago Tribune.
United States v. James A. Castleman (SCOTUS Docket and Lower Court Opinion)
This interesting sentencing case might be best viewed as a spiritual successor to last term's Descamps opinion. Federal law prohibits gun possession by those convicted of a domestic violence offense. James Castleman was convicted of a Tennessee domestic violence offense, but the state statute applies to conduct which causes "bodily injury," causes "another to reasonably fear imminent bodily injury," or physical contact which is "extremely offensive or provocative."
The lower courts, applying the Supreme Court's "categorical" and "modified categorical" approach (reaffirmed in Descamps) from Armed Career Criminal Act (ACCA) cases, tossed this case, as the state statute was too vague on its plain terms to definitely apply to the separate, yet similar to ACCA, federal firearms statute.
United States v. Quality Stores, Inc. (SCOTUS Docket and Lower Court Opinion)
Justice Kagan is sitting this one out, likely due to her work with the Solicitor General's office before taking the bench. This case could have massive ramifications for the Internal Revenue Service, yet presents a relatively simple question: is severance pay subject to FICA taxes?
Quality Stores went bankrupt, paid severance pay to its employees, and then filed for a refund with the IRS. During the 2007-2009 recession, lots of companies laid off employees, paid severance, and would make similar refund claims if Quality Stores prevails, reports Reuters.
Lorenzo Navarette v. California (SCOTUS Docket and Lower Court Opinion)
The California Highway Patrol gets a call from an anonymous tipster who claims to have been run off of the road by a truck, and provides the license plate number. The CHP stops the truck and finds marijuana in the back.
Does the Fourth Amendment require collaboration of an anonymous tip? In 2000, SCOTUS answered that question in the affirmative, though they noted that in extreme cases, such as bombs or airports, the answer might be different.
Since then, according to the San Francisco Chronicle, courts have expanded that exception to include suspected drunk drivers, which are "like a bomb."
Still fiending for Supreme Court news? Tune in to all of our blogs next week, as we'll have Supreme Court coverage on all of our Circuit Court blogs, as well as a handful of others.
Related Resources:
You Don't Have To Solve This on Your Own – Get a Lawyer's Help
Meeting with a lawyer can help you understand your options and how to best protect your rights. Visit our attorney directory to find a lawyer near you who can help.
Or contact an attorney near you:
Content For You