49ers' Donte Whitner Seeks Name Change to 'Hitner'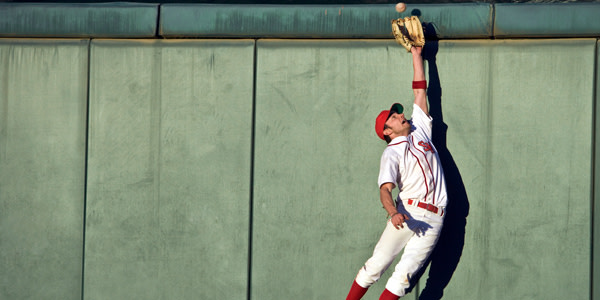 San Francisco 49ers' safety Donte Whitner is planning on changing his name to Donte Hitner. Apparently, Whitner (soon to be without the "W") has already put in the paperwork, the NFL reports.
This decision comes only days after the football star was fined $21,000 from the National Football League (NFL) for unnecessary roughness in a game against the St. Louis Rams, according to 49ers.com.
Why this decision to drop one letter from his name? Also, is changing your name really that simple?
From Whit-ner to Hit-ner
Of course, the soon-to-be-former Whitner's name change has less to do with being hit with the fine and everything to do with the fact that he wants to capitalize on his reputation for being a "hitter." Apparently, Whitner had been contemplating this change for a while now, according to CSN Bay Area. After getting approval from his mom, of course, he's finally made the plunge.
In the end, the change of name is for his fans, Whitner claims.
"If you ask fans around San Francisco and the Bay Area, they call me Donte Hitner anyway," Whitner said, according to CSN. "I think it's pretty cool. Everything we do is for the fans, right? We all understand that. It's entertainment, but at the same time it's what I do. It's my game, along with some things that happened recently, that's why I went with it."
A Simple Name Change
For a move as simple as dropping one letter from your name, the legal process is unsurprisingly simple.
The formal name petition process will vary by state, but it's usually a fairly basic task of going though the court system. To change one's name, one usually submits a simple form listing their old and new name, social security number, and a reason for the name change. And that's that.
However, there are still a few legal caveats to keep in mind. For one, you can't just change your name to something obscene or offensive, nor can you do so to escape criminal liability or debt, among other reasons.
Related Resources:
You Don't Have To Solve This on Your Own – Get a Lawyer's Help
Meeting with a lawyer can help you understand your options and how to best protect your rights. Visit our attorney directory to find a lawyer near you who can help.
Or contact an attorney near you: