Baylor Teammates Fall Asleep at Taco Bell, Busted for Drug Possession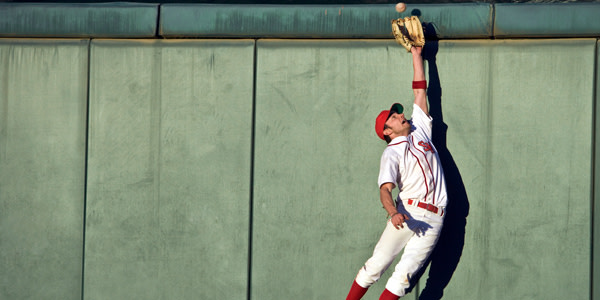 These guys might be more annoying than that dog that used to shill for Taco Bell. Remember the shrill voiced Chihuahua demanding tacos in the commercials? Two football players from Baylor University in Texas did something so ridiculous, they are making that dog look savvy. Willie Jefferson and Josh Gordon were arrested early Sunday morning when cops found them passed out in their car in the drive thru lane at a Taco Bell near the Baylor campus.
After being called to the scene of a immobile car in the drive thru at about 2 a.m. on October 3, police looked in the car to find Jefferson sound asleep (or passed out cold, take your pick) behind the wheel and Gordon in the passenger seat, reports the Associated Press. The officers allegedly spotted bags of marijuana on the console and scattered on the floor of the car as well. Easy touchdown for the cops; Willie Jefferson and Josh Gordon were arrested on misdemeanor charges of marijuana possession.
Most news stories reporting the incident seem a bit more concerned over whether the two athletes will be disciplined by their coach than if they will spend any time in jail. The charge, while a misdemeanor, does carry a penalty of up to six months in jail. If Jefferson and Gordon happen to come before a judge who is an Aggies fan, what might happen?
Additionally, one sharp news report caught the fact that this is a second drug possession offence for Willie Jefferson. KWTX reports he was busted in January of 2009 for possession, right before he signed on to play for the Bears. Even if coach Art Briles doesn't hit him for a second offence, a judge might. Under Texas law, a previous drug possession conviction can bump the jail time up and the fine for a class B misdemeanor.
So who will hand out the most severe punishment to Jefferson and Gordon, the Texas court or the football coach? At this point, no telling, it's still in play.
Related Resources:
You Don't Have To Solve This on Your Own – Get a Lawyer's Help
Meeting with a lawyer can help you understand your options and how to best protect your rights. Visit our attorney directory to find a lawyer near you who can help.
Or contact an attorney near you: