Chad Johnson Gets 30 Days in Jail After Butt Slap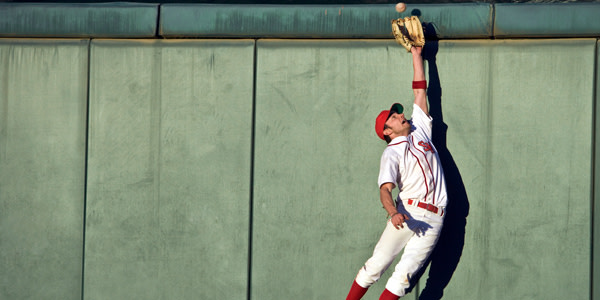 Chad Johnson has been slapped with a 30-day jail sentence after the ex-NFL star slapped his male lawyer on the butt at a court hearing on Monday.
Johnson, 35, was already in hot water for violating the terms of his probation that he received for head-butting his ex-wife, "Basketball Wives" star Evelyn Lozada. And things were actually looking favorable for Johnson, who'd agreed to a plea deal that avoided jail.
But when Judge Kathleen McHugh asked Johnson if he was satisfied with this deal and his attorney, Johnson responded by playfully patting his attorney's rear end.
The judge did not find it funny.
Butt Slap Nixes Plea Deal
While Chad Johnson's butt slap led to muffled laughter in the courtroom, Judge McHugh was outraged. She promptly rescinded Johnson's plea deal, TMZ reports. Johnson now has to serve the original sentence of 30 days in jail for violating his probation.
Plea bargains, or plea deals, are extremely common. The defendant typically agrees to plead guilty to one or more of the charges, and in turn he receives a lesser sentence than what he would have received had the case gone to trial.
Judges and the court system in general are usually favorable to plea bargains. This is partly because of the ongoing problem of jail overcrowding, along with court dockets being packed to the brim with more cases than they can efficiently handle.
Judge Gets the Final Say
What happened to Chad Johnson, however, is the exact opposite of what plea bargaining encourages. Despite all the pros that comes with a plea bargain, in Johnson's case the original sentence, and not a lesser one, was reinstated.
Unfortunately for the ex-football star once known as "Ochocinco," the judge can ultimately accept or reject a plea bargain -- even after she'd already accepted it.
Would this have happened had he shaken his lawyer's hand, instead of slapping him across the buttocks? What if he had patted his shoulder? For a playful gesture that's rather common on the field, Chad Johnson definitely got the short end of the deal -- or, actually, no deal at all.
Related Resources:
You Don't Have To Solve This on Your Own – Get a Lawyer's Help
Meeting with a lawyer can help you understand your options and how to best protect your rights. Visit our attorney directory to find a lawyer near you who can help.
Or contact an attorney near you: