Chris Bosh's Home Burglarized on Heat Star's 29th Birthday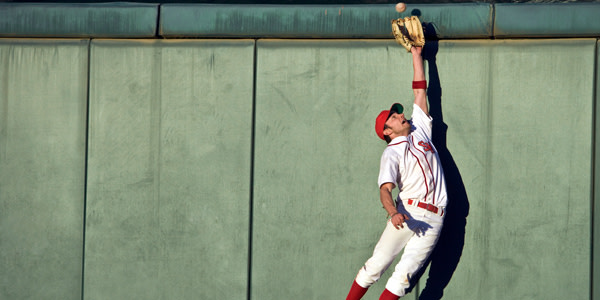 Miami Heat star Chris Bosh was surprised on his 29th birthday -- less by a lavish Moroccan-themed bash and more by his home being burglarized.
The birthday boy had about $479,000 worth of watches, rings, purses and cash stolen from his home, The Miami Herald reports. Bosh was out celebrating at the time.
Several media outlets are referring to the incident as a "robbery," which is legally inaccurate. Here's why the theft constitutes burglary, and not robbery -- or possibly neither:
Burglary
A burglary occurs when a person:
Unlawfully enters into almost any structure (it doesn't have to be a home or business),
With the intent to commit any crime inside (not just theft/larceny).
Generally, no physical breaking or entering is required, so waltzing in through an open door without Bosh's permission would be sufficient. There is usually no victim present during a burglary.
Robbery
By comparison, robbery requires the use of fear or force to obtain a person's property. Essentially, robbery is theft accomplished by violence or threat of violence. Unlike burglary, the crime of robbery almost always requires the presence of a victim who suffers actual injury, or is threatened with harm.
Since Bosh wasn't home, and his children and babysitters (who were home) apparently had no contact with the assailant, it was a burglary, and not a robbery, that allegedly occurred.
Theft
Investigators have a hunch that the heist was an inside job, Forbes reports. If they're right, burglary may no longer apply, if the assailant did not enter the property without permission. Instead, that would make this a case of theft.
Grand Theft
Florida state laws distinguish between petit theft and grand theft. The value of the property often determines whether the offense will be charged as a misdemeanor or felony.
In Bosh's case, if investigators are able to make a slam dunk (sorry) and apprehend the assailant, he or she could potentially be looking at grand theft in the first degree for lifting $479,000 worth of swag. Here are the different categories under Florida law:
Grand theft in the third degree: Property valued between $300 and $20,000.
Grand theft in the second degree: Property valued between $20,000 and $100,000.
Grand theft in the first degree: Property valued over $100,000.
Meantime, as investigators work on the Chris Bosh burglary case, perhaps the NBA star can console himself with a piece of his massively bejeweled birthday cake.
Related Resources:
You Don't Have To Solve This on Your Own – Get a Lawyer's Help
Meeting with a lawyer can help you understand your options and how to best protect your rights. Visit our attorney directory to find a lawyer near you who can help.
Or contact an attorney near you:
Content For You