Could Mike Shanahan Face Liability for RGIII's Knee?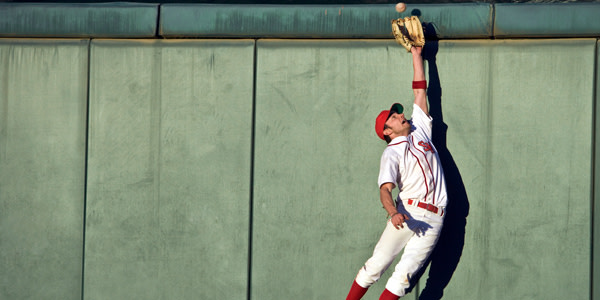 Mike Shanahan rode an obviously injured Robert Griffin III way too long, until Griffin's knee eventually gave out in gruesome fashion on national television.
Griffin suffered an injury to his right knee about a month ago. As a result, the rookie quarterback wore a heavy knee brace and even had noted doctor James Andrews on the Redskins' sideline to attend to him in Sunday's game against the Seattle Seahawks.
However, none of that mattered. RGIII appeared to reinjure himself early in the game, but he was only removed late in the fourth quarter when his knee fell apart.
Griffin is a 22-year-old rookie and already one of the most marketable players in the league. The young star potentially has many years ahead of him as a pro, and presumably has tens (if not hundreds) of millions of dollars in earning potential over the course of his NFL playing career.
However, if this young star's career is cut short by his knee injury, one may wonder whether Shanahan bears any legal responsibility for keeping RGIII in the game despite his obvious struggles.
Holding a coach responsible for a player's injuries is generally preposterous. After all, a coach is not responsible for what opposing players do, or for the violent nature of the game itself. But if Coach Shanahan had knowledge that Griffin's knee was being held together by threads and threw the quarterback into the game anyway, some could argue that Shanahan's decision was negligent.
The reality is that Griffin is probably not going to sue Mike Shanahan. And even if he did, it would be an uphill battle to prove Shanahan's culpability.
First, RGIII would need to prove that Shanahan was aware that he was severely injured and decided to play him anyway. Given all that was going on in the game, Shanahan may have suspected that Griffin was hurt, but it's questionable if he knew the severity of the rookie's injuries.
Second, Shanahan would be able to argue that RGIII assumed the risk of injury by becoming an NFL player. Football players are not known to shy away from pain, and the warrior mentality of the game may have caused Griffin to tell the coach that he was OK to play.
Finally, there is likely a clause in the NFL's collective bargaining agreement or other contract that insulates Shanahan from liability. Again, football is a violent game, and there may be provisions in the contract that would prevent a coach from getting sued from calling a dangerous crossing pattern, holding too many practices, or leaving an injured player in the game too long.
Related Resources:
You Don't Have To Solve This on Your Own – Get a Lawyer's Help
Meeting with a lawyer can help you understand your options and how to best protect your rights. Visit our attorney directory to find a lawyer near you who can help.
Or contact an attorney near you: