Did Chris Rix Defame Darnell Dockett by Questioning His Sexuality?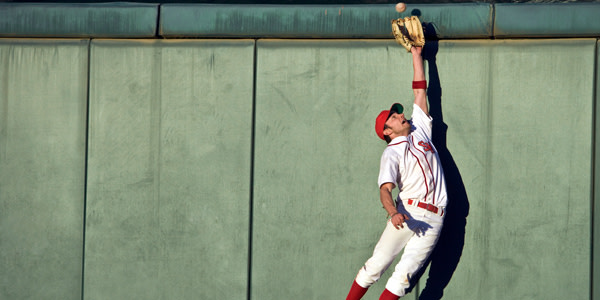 There's an all-out feud brewing between former Florida State teammates Chris Rix and Darnell Dockett.
Darnell Dockett is a monstrous defensive end for the Arizona Cardinals who makes almost as many headlines for his tweets as he does for his play on the field. In fact, he helped make Katherine Webb a household name by tweeting the former Miss Alabama (and Alabama quarterback A.J. McCarron's current girlfriend) his phone number after she was shown repeatedly during the BCS Championship game.
When asked about that incident, Chris Rix apparently called into a radio show and stated that he was relieved Dockett was chasing Webb, or for that matter, any girl at all, reports CBS Sports. Rix suggested that it helped clear up some confusion as to whether Dockett was gay.
Rix went on the Jay Mohr radio show and was asked about Dockett's "courtship" of Webb. Rix responded that this was actually a sign of relief, as there were always questions "about Darnell and what his preference was in college."
Rix continued by describing a few incidents involving Dockett "hanging out with some dudes," CBS Sports reports. Listeners likely picked up on Rix's innuendo.
Upon learning about these comments, Dockett had one of two choices in making a response. He could take legal action such as suing Rix for slander. Or he could threaten to beat Rix to a pulp via Twitter. Dockett chose the latter.
Had Dockett chose the legal route, he may have a viable defamation claim. Rix went on a radio show and basically suggested that Dockett was gay. As a professional athlete, these accusations may actually hurt Dockett as other players (sadly) may not want him as a teammate; it may also chip away at his image as an NFL player, which is important to a player's livelihood.
However, to win a defamation claim, the underlying statement -- that Dockett is gay -- ultimately must be false. So perhaps beating Rix to a pulp (or at least threatening it) is the less complicated way to tackle the issue.
Related Resources:
You Don't Have To Solve This on Your Own – Get a Lawyer's Help
Meeting with a lawyer can help you understand your options and how to best protect your rights. Visit our attorney directory to find a lawyer near you who can help.
Or contact an attorney near you: