Can a Lawsuit Compel the NFL to Redo a Game?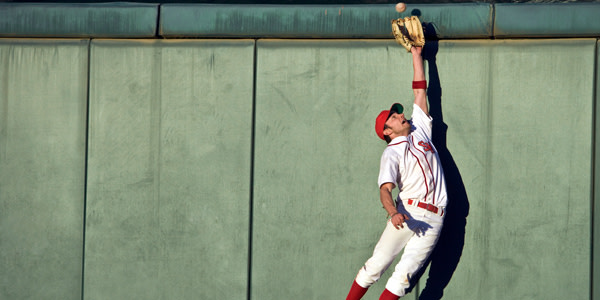 Two lawsuits have been filed over the botched call in the NFC Championship game that led to an overtime win by the Los Angeles Rams. Are these filers the epitome of sore losers? Is this lawsuit the legal equivalent of a Hail Mary pass? Or is there actually some substance to this filing?
Most legal and football experts seem to agree that the NFL will not be compelled to replay this game. But as the old Lotto saying goes, you can't win if you don't play. So let the lawsuits begin!
The Missed Call
For those of you that missed it, the New Orleans Saints were winning the NFC Championship game with less than two minutes to go in the fourth quarter. Keep in mind the winner of this game goes to the Super Bowl. By all accounts, a penalty should have been called on Los Angeles Rams player Nickell Robey-Coleman, either for pass interference or roughness with the New Orleans Saints player, Tommylee Lewis. But a penalty wasn't called, the Los Angeles Rams got the ball back, scored a field goal sending the game into overtime, which the Rams eventually won.
The NFL Rulebook -- Truly Rules or Merely Suggested Comments?
The lawsuits seek to compel the NFL to follow its own rules and replay the game, or some portion thereof. Rule 17, Section 2 of the NFL rulebook gives the commissioner the authority to take "corrective measures if any club action, non-participant interference, or calamity occurs in an NFL game which he deems so extraordinarily unfair or outside the accepted tactics encountered in professional football that such action has a major effect on the result of the game." There is a lot of loose language here, including "extraordinarily unfair" and "outside accepted tactics" and even "major effect". But that's ok. After all, very few rules aren't vague, at least before they are litigated.
Lawsuits Would Have to Set Legal Precedent to Win
Most legal and football experts agree that this rule does not apply to errors in officiating, and there is no precedent for ever replaying a game. But that hasn't stopped these two lawyers. The first suit, filed by attorney Frank D'Amico Jr., seeks a writ of mandamus.
D'Amico, filing on behalf of two season ticket holders, claims that as a result of the bad call, the plaintiffs "have been left bereft and with no faith in the National Football League for fairness despite the league's own rules to correct such errors." The second lawsuit, filed by Darrell Guillory, who bought a ticket to the game, claims he was defrauded over the NFL's failure to enforce its rules. This suit seeks to be a class action for all ticket holders, and is asking for damages for infliction of emotional distress and breach of contract.
According to Sports Illustrated legal analyst Michael McCann, lawsuits over bad calls have never won. A ticket to a game can be considered a contract, but that does not serve as a guarantee against bad calls. We all know those just happens. McCann believes that not even the Saints would have grounds to sue under the NFL constitution, which contains a clause that state all commissioner decisions are final. Sometimes, we just have to grin and bare it.
Related Resources:
You Don't Have To Solve This on Your Own – Get a Lawyer's Help
Meeting with a lawyer can help you understand your options and how to best protect your rights. Visit our attorney directory to find a lawyer near you who can help.
Or contact an attorney near you: