Does EA Sports Have a First Amendment Right to 'Madden'?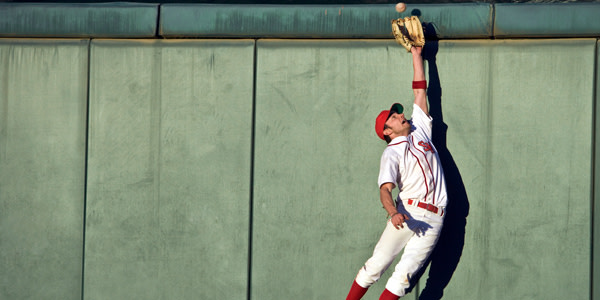 Electronic Arts' iconic Madden NFL franchise is probably the most popular football video game in history. The game debuted in 1988 and since the 90's has used actual players and teams from the NFL. By all accounts, it is the most realistic depiction of professional football in a video game.
And therein lies its problem. Former NFL players sued EA for using their likenesses without permission, and the Ninth Circuit Court of Appeals agreed. Now EA is appealing to the Supreme Court, claiming the First Amendment protects their "right to create expressive works -- in any form -- that relate to real-life people and events."
Publicity or Speech?
The right of publicity protects a person's property rights in their own image and likeness. And California's right of publicity statutes prohibit anyone from knowingly using "another's name, voice, signature, photograph, or likeness, in any manner, on or in products, merchandise, or goods, or for purposes of advertising or selling, or soliciting purchases of, products, merchandise, goods or services, without such person's prior consent."
Former NFL players in this case argued that EA wasn't just using their names and likenesses, but showing them engaged in the exact same activity in which they gained their fame, all without permission or compensation. EA responded these were expressive works, covered by the First Amendment.
A Little Too Realistic
The Ninth Circuit agreed with the players:
"We hold EA's use of the former players' likenesses is not incidental because it is central to EA's main commercial purpose--to create a realistic virtual simulation of football games involving current and former NFL teams."
This is the same court that sided with ex-NCAA athletes in their suit against EA.
Where the case goes from here is anyone's guess. Obviously, the former NFL players and their attorneys are urging the Supreme Court to deny EA's petition and leave the ruling in place, noting because "there is no evidence that this, or any other, right-of-publicity decision has chilled the exercise of expressive rights." On the other hand, EA and some legal scholars want the Court to weigh in, since there seems to be some disagreement from lower courts on balancing free speech and personal publicity rights.
As of 2013, EA had pulled in some $4 billion in sales from the Madden franchise. The Supreme Court may force them to share some of that revenue with the players that make the game so essential.
Follow FindLaw for Consumers on Facebook and Twitter (@FindLawConsumer).
Related Resources:
You Don't Have To Solve This on Your Own – Get a Lawyer's Help
Meeting with a lawyer can help you understand your options and how to best protect your rights. Visit our attorney directory to find a lawyer near you who can help.
Or contact an attorney near you: