Florida Football Parent Tweets About H.S. Athletic Director Being Drunk, Gets Sued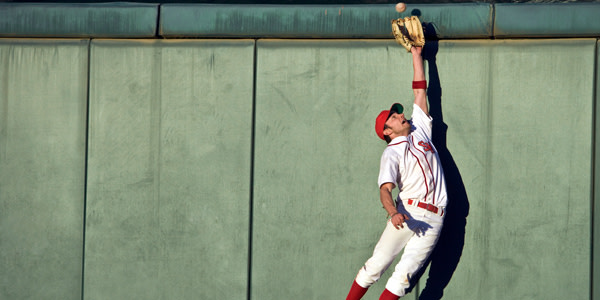 A Florida parent of a high school football team captain complained on Twitter about the school's athletic director "falling down drunk and driving on school property multiple times while supervising students." Curiously though, the parent is now facing a legal battle.
Pompano Beach High Athletic Director Jason Frey sued parent Larry Little for libel and slander. The lawsuit is apparently the latest shot fired in a feud that allegedly stems from Frey suspending Little from volunteering with the football team.
Here's a closer look at the legal spat.
On Twitter
Larry Little's son is the captain of the Pompano High Golden Tornadoes football team and Little was volunteering as a coach for the team until he was suspended about six months ago. Although Frey's lawsuit doesn't elaborate on the complaints about inappropriate conduct that led to the suspension, Little says he was banned after a player and his mother objected to the way he was demonstrating a block.
Frey's lawsuit does claim Little "commenced numerous malicious attacks against Jason Frey's character and schemed to destroy" his life after getting suspended, publishing "a plethora of false statements" on Twitter and elsewhere. Among those accusations, according to the Sun-Sentinel:
Frey drinks alcohol and drives drunk while on campus, falls down drunk and passes out at school;
He had an extramarital affair with a school staff member;
He has made inappropriate sexual advances to Little;
He has threatened to physically harm student athletes;
He refuses to investigate verbal abuse of athletes by coaches; and
He arbitrarily cancels sporting events for his own personal benefit.
Frey's lawsuit claims that "Larry Little made his defamatory statements about Jason Frey to literally thousands of people." It further alleges that "many of [those people] comprise the professional and local communities with which Jason Frey works and lives, as part of Larry Little's unconscionable scheme to smear Jason Frey's name all over the Internet and to his colleagues."
On the Record
Frey, also a science teacher and girls soccer coach at Pompano Beach High, has no incidents of discipline from the state, according to the Sun-Sentinel, and Little apparently received a letter from a district administrator in March saying his concerns about Frey were investigated.
Little, still tweeting as recently as April 18 about "this drunken employee," told the paper he welcomes the lawsuit as it will bring more attention to his complaints. He may not find the legal process so welcoming if he loses.
Related Resources:
You Don't Have To Solve This on Your Own – Get a Lawyer's Help
Meeting with a lawyer can help you understand your options and how to best protect your rights. Visit our attorney directory to find a lawyer near you who can help.
Or contact an attorney near you: