Football Helmet Maker Riddell Sued for Player Concussions and Misrepresentations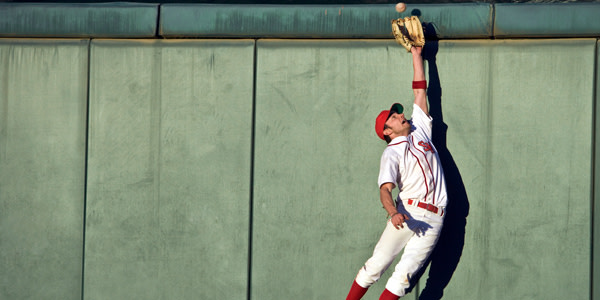 While sports teams, leagues, conferences, colleges, and even coaches and other staff have been put in the hot seat over concussion-gate, the well known helmet maker Riddell is being brought into the fray by college and high school football players. While the NFL players' lawsuit against the helmet maker started in the middle of last year and has gone nowhere yet, a class-action was filed last month against the same helmet maker on behalf of former high school and college players.
The new lawsuit contains many of the same allegations as the NFL players' suit regarding the helmet company's safety claims, as well as allegations that the manufacturer failed to warn players about the dangers of repeated concussions, which their helmets could not prevent. It is alleged that Riddell was aware that its marketing and advertising were misleading, and that they misrepresented the safety of their helmets.
Riddle Me This Riddell?
Riddell was the official helmet of the NFL for nearly 25 years, from 1989 to 2014. During that time, Riddell is alleged to have made claims about how their helmets protect against concussions, despite not having actual scientific evidence to back up those claims. How this is even possible is baffling. But given the recent allegations, maybe it shouldn't be seeing as how the newest class action complaint alleges that the manufacturer published and funded a scientific study that asserted that their helmets were safer than those made by competitors.
Rather than come to the bargaining table early, Riddell issued a general statement slinging mud. Basically, they are calling the most recent lawsuit a "copycat complaint" and claiming that it somehow "harms the game of football." While this statement seems extreme, in context, it makes more sense, particularly as this lawsuit is not just bad for Riddell's business, but a class action of this size, particularly when coupled with the NFL players' action, has the potential to put Riddell completely out of business (which is something the NFL players' attorney is actually trying to do).
However, while liability may seem certain against Riddell after the recent concussion settlements, in 2014, the manufacturer escaped liability after a high school football player suffered a brain injury while wearing a Riddell helmet. The Los Angeles court found the helmet maker was not responsible for the injury caused by a helmet on helmet hit.
Related Resources:
You Don't Have To Solve This on Your Own – Get a Lawyer's Help
Meeting with a lawyer can help you understand your options and how to best protect your rights. Visit our attorney directory to find a lawyer near you who can help.
Or contact an attorney near you: