Former H.S. Football Player Receives $7.1M Brain Injury Settlement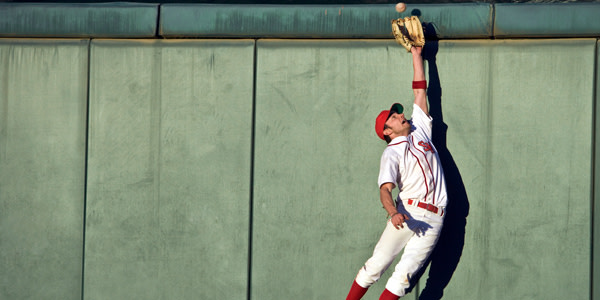 Concussions have become so common in football that players, for the most part, now know the risks they are undertaking by playing the sport. Likewise, lawsuits involving concussed players have become so common that coaches, administrators, and medical staff are knowledgeable and diligent enough to recognize concussion symptoms and provide treatment as soon as possible. At least, they should be.
That's what one former high school football player claimed in a lawsuit against a San Diego school district after a failure to diagnose and treat a concussion led to brain swelling, emergency surgery, a medically induced coma, and permanent damage to his brain. The school district settled the lawsuit this week, for $7.1 million.
Complete Coaching Failure
Then 14-year-old Rashaun Council suffered a concussion at some point in an October 2013 freshman football game at Grossmont Union School District's Monte Vista High School. The star running and defensive back started feeling sick and confused, to the point that a concerned teammate even reported it to a coach. Council was never tested for a head injury and according to his lawsuit, finished the game on the field.
After the game, Council's condition deteriorated rapidly: he was slumped over and vomiting in the locker room, and his father eventually took him to the hospital. When he finally did receive medical care for his head injury, his brain had already started to swell and he was placed in a medically induced coma. "Because of the delay in diagnosis, the delay in treatments, he is forever going to be in the condition he is," according to his attorney, Brian Gonzalez. "They continued to play him cause they wanted to win this game. That type of reality should never take the place of protecting our kids."
According to KNSD, Council, now 19, is preparing to graduate from Clairemont High School's program for traumatic brain injury survivors. His lawsuit claims confusion and forgetfulness caused by the injury will likely keep him from driving a car, living by himself, or pursuing the career of his dreams.
Incomplete Concussion Training
Not only did Council's coaches fail to diagnose his head injury or even examine him for one, it turns out none of the freshman coaches on the 2013 Monte Vista Football Team had completed state-mandated concussion training.
The $7.1 million dollar-settlement comes from the San Diego County Schools Risk Management Joint Powers Authority and was ratified by the school board in March. And the loophole that allowed Monte Vista's coaches to delay concussion training has been closed. Hopefully Council's case will be the last reminder coaches, school administrators, and medical staff will need before properly protecting players from concussions, and diagnosing and treating them effectively if they do happen.
Related Resources:
You Don't Have To Solve This on Your Own – Get a Lawyer's Help
Meeting with a lawyer can help you understand your options and how to best protect your rights. Visit our attorney directory to find a lawyer near you who can help.
Or contact an attorney near you: