Jameis Winston Sued by Alleged Sexual Assault Victim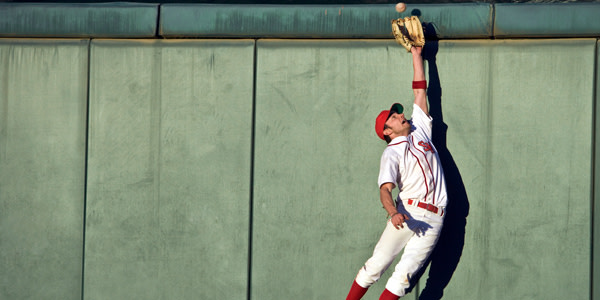 Erica Kinsman, a former Florida State University student who accused former Seminole quarterback Jameis Winston of sexual assault in 2013, has filed a civil lawsuit over the matter. The lawsuit is the latest in a series of legal battles over the alleged incident, after law enforcement and university investigations and failed to produce probable cause for criminal charges or proof that Winston violated school conduct rules.
So what does this lawsuit allege and how might it be different than the criminal and university cases that preceded it?
No New Allegations
Kinsman's lawsuit, filed in Orange County, Florida, contains essentially the same allegations she made previously: she is suing Winston for sexual battery, assault, false imprisonment and intentional infliction of emotional distress following a sexual encounter in December 2012. Winston admits to having sex with Kinsman, but has denied all criminal and university code of conduct charges.
According to the Tampa Bay Times, the only new information comes from a cab driver who says Kinsman "appeared to be impaired" as he drove Kinsman, Winston, and two of his teammates from a bar to an off-campus apartment. The purported cab driver has not talked to police regarding the matter.
Standards of Proof
In order for Kinsman to win her civil action, she must prove her accusations by a preponderance of the evidence. While there is no simple formula to constitute a preponderance, it is generally described as enough evidence to make it more likely than not that the claims are true, or 51 percent likely.
This is different, and much lower than the criminal burden of proof, which at the charging stage is probable cause to believe that the defendant committed the crime. The "beyond a reasonable doubt" standard applies to the evidence need to convict a defendant at trial; this is a much higher standard than the probable cause needed to initially charge a person with a crime.
Different Case, Different Result?
The Tallahassee Police Department did not arrest Winston after its initial investigation, and the State Attorney General's Office declined to press charges after it reopened the investigation in 2013. But both of those were criminal investigations using the higher probable cause standard.
In 2014, FSU held hearings to determine if Winston violated the university's Code of Conduct, presided over by retired Florida Supreme Court Justice Major Harding. This hearing used the civil preponderance of the evidence standard, but Harding did not find "the credibility of one story substantially stronger than that of the other," and therefore did not rule that Winston violated the Code of Conduct.
It's unclear how the case will turn out once it's litigated in court, and Winston's attorney vowed to file a counterclaim if Kinsman filed a civil lawsuit. Kinsman has also filed a Title IX lawsuit against FSU for not properly investigating the matter. That suit is scheduled for trial in 2016.
Follow FindLaw for Consumers on Facebook and Twitter (@FindLawConsumer).
Related Resources:
You Don't Have To Solve This on Your Own – Get a Lawyer's Help
Meeting with a lawyer can help you understand your options and how to best protect your rights. Visit our attorney directory to find a lawyer near you who can help.
Or contact an attorney near you: