Jameis Winston Won't Be Charged, but Can He Be Sued?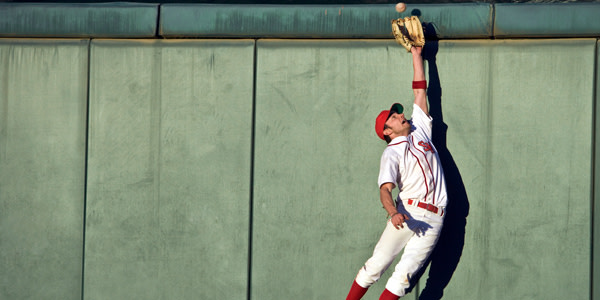 FSU quarterback Jameis Winston will not be charged for the alleged sexual assault of a woman in 2012, leaving many to wonder if he will end up in civil court.
State Attorney Willie Meggs said in a press conference on Thursday that the case did not have "sufficient evidence to go forward and bring [it] to trial," reports Sports Illustrated.
Though the criminal investigation is currently over, Winston's accuser still has the option to potentially sue him for battery.
Insufficient Evidence Leads to No Charges
Although we reported last month that Winston had not been cooperating with the Tallahassee police throughout their investigation of the alleged sexual battery, the state's attorney ultimately decided not to charge the Florida State University (FSU) athlete.
Prosecutors may not pursue charges for a variety of reasons, but Meggs pointed specifically to the inability of the prosecution to meet its burden of proof based on the available evidence.
As detailed in the Tallahassee police report released Thursday, there were issues in confirming DNA evidence of the assault, combined with Winston's accuser's reluctance to cooperate and incomplete memory of the alleged events.
The State Attorney's office did not make any binding legal determination by not pursuing rape charges against Winston.
How a Civil Case Could Unfold
Winston's accuser isn't out of options. The alleged rape victim can still sue the FSU quarterback in civil court for battery. Battery encompasses any unwanted touching, sexual or not, and can be used by the accuser to seek damages from her alleged rape.
In Florida, civil claims for personal injury must be made within four years of the injury, or they will be barred by the statute of limitations. This means that Winston's accuser has about three more years to file a potential civil lawsuit.
It would have been easier to sue Winston and collect damages if he had been charged and convicted of sexual battery. Civil cases are typically decided based on a preponderance of the evidence standard, which is lower than the "beyond a reasonable doubt" standard in criminal cases. This means that a criminal conviction for the alleged rape would almost guarantee Winston's accuser a victory in civil court.
However, the fact that he wasn't charged or convicted isn't a death stroke. Odds are, if his accuser decides to pursue a civil suit, there's a decent case to be made against Winston under a less demanding legal standard.
Follow FindLaw for Consumers on Facebook and Twitter (@FindLawConsumer).
Related Resources:
You Don't Have To Solve This on Your Own – Get a Lawyer's Help
Meeting with a lawyer can help you understand your options and how to best protect your rights. Visit our attorney directory to find a lawyer near you who can help.
Or contact an attorney near you: