Jerry Sandusky's Preliminary Hearing: Accusers to Testify in Court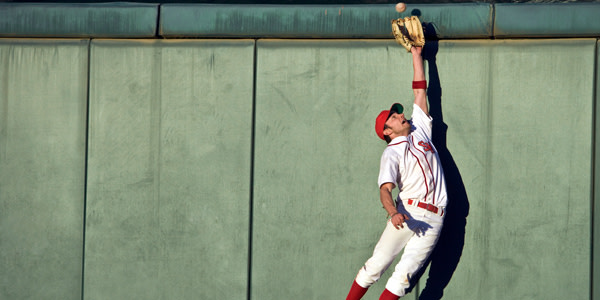 Former Penn State assistant football coach Jerry Sandusky's preliminary hearing takes place in a Bellefonte, Pa. courtroom Tuesday. Some of Sandusky's accusers are set to testify.
Sandusky is charged with 52 counts of molesting 10 boys over a 15-year period. Sandusky, 67, maintains he is innocent, and is confined to his house by electronic monitoring.
Today's court proceeding may look like a trial, but it's not. Here's what to expect.
What is a preliminary hearing?
At a preliminary hearing, a judge decides if there's enough evidence to take a case to trial. It's often described as "a trial before the trial."
To make that determination, a judge considers whether there is "probable cause" -- enough evidence to convince a jury that the defendant committed the crime he's charged with. Without probable cause, the case could be dismissed.
At a preliminary hearing, prosecutors often offer to drop some charges. But this is not likely to happen in Sandusky's case, one observer told Reuters.
Also of note: At Jerry Sandusky's preliminary hearing, an out-of-county judge -- Robert E. Scott -- will preside. Three judges from within the county recused themselves, because they've all worked with Sandusky's charity for troubled children, The Second Mile.
How does the preliminary hearing relate to the grand jury report?
In most states, a grand jury investigation can lead to a grand jury indictment, and there is no need for a preliminary hearing. But Pennsylvania is one of two states (Connecticut is the other) where grand juries do not have the power to indict, The Wall Street Journal reports.
Prosecutors charged Sandusky based on allegations in the grand jury report. Today's hearing will determine whether those charges have enough merit to go to trial.
Who is expected to testify?
Six of Sandusky's accusers are expected to testify and will likely be cross-examined at today's hearing, The Morning Call reports. It will be the first time they confront Sandusky in court. Their identities will be protected.
Penn State assistant football coach Mike McQueary is also expected to testify. McQueary allegedly witnessed Sandusky raping a boy in a Penn State shower, according to the grand jury report.
What happens next?
If a judge determines there is probable cause at Jerry Sandusky's preliminary hearing, the case will move toward trial. A trial date could be set six to 18 months from now, one Pennsylvania prosecutor told the Journal. If Sandusky is found guilty, he could face more than 500 years in prison.
Related Resources:
You Don't Have To Solve This on Your Own – Get a Lawyer's Help
Meeting with a lawyer can help you understand your options and how to best protect your rights. Visit our attorney directory to find a lawyer near you who can help.
Or contact an attorney near you: