Jim Thorpe's Remains Will Remain in Jim Thorpe: Court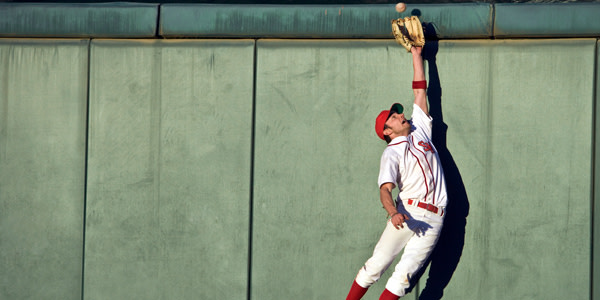 Jim Thorpe was probably one of the best American athletes of the 20th century: He won Olympic gold medals in 1912 for both pentathlon and decathlon, and he played football, basketball, and baseball (did Bo know all that?). His sports career ended about when the Great Depression started, and he had trouble finding work. He became an alcoholic and died intestate (without a will) in 1953.
So why is it that, 61 years later, Thorpe's children and a Pennsylvania town that Thorpe had never been to are fighting over his remains in federal court?
Native American Repatriation
Thorpe was actually part Native American. No one's quite certain where he was born, but it was probably on Indian land in Oklahoma in 1888.
After his death, Thorpe was buried in a town named for him -- Jim Thorpe, Pennsylvania. That was a controversial decision, though: His children didn't want him buried there, and over the years, they've advocated that he be exhumed and reburied on the land of the Sac and Fox Nation in Oklahoma, where he was probably born.
We're not done yet: In 1990, Congress passed the Native American Graves Protection and Repatriation Act (NAGPRA), which was supposed to return to tribal lands Indian artifacts that had been taken over the years and placed in museums. One of Jim's sons, John Thorpe, sued on the theory that his Native American heritage required him to have his remains disinterred and reburied in Oklahoma. A federal court agreed, saying that the town of Jim Thorpe, Pennsylvania, was a museum and ordered the remains moved to Oklahoma.
Not So Fast
Yesterday, a federal appeals court put a stop to that. It reversed the lower court's ruling, concluding that "Congress could not have intended the kind of patently absurd result that would follow from a court resolving a family dispute by applying NAGPRA to Thorpe's burial in the Borough." The town didn't fit into the law's definition of a "museum," and it wasn't a tribe that was asking for Thorpe's return to Oklahoma -- it was his kids.
What's even stranger is that Thorpe was supposed to be buried in Oklahoma all along. The Associated Press reported that his burial in Pennsylvania came only after Oklahoma refused to pay for a memorial to Thorpe there. Thorpe's widow convinced two neighboring towns in northeastern Pennsylvania to merge into the Borough of Jim Thorpe and build a memorial there for him. Why? Because they wanted tourism business and they'd pay Thorpe's widow for the remains.
Unless the U.S. Supreme Court decides to hear the case (which is unlikely), the late Jim Thorpe will finally be able to remain buried in the town named after him.
Related Resources:
You Don't Have To Solve This on Your Own – Get a Lawyer's Help
Meeting with a lawyer can help you understand your options and how to best protect your rights. Visit our attorney directory to find a lawyer near you who can help.
Or contact an attorney near you: