Johnny Manziel's Lawyer Leaks Urine Test Fear, Flushes Case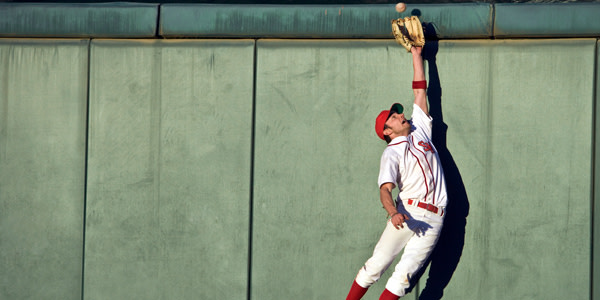 Johnny Manziel's legal problems are no secret. And when it's not the 23-year-old former Browns quarterback getting himself in trouble, it's his lawyer. Already facing misdemeanor charges for assaulting his ex-girlfriend, Manziel was allegedly the victim of a hit-and-run last week. And when the AP reached out to his lawyer for comment, Robert Hinton spilled a whole lot of beans about his client.
"Heaven help us if one of the conditions is to pee in a bottle," the attorney texted the AP last week, before going into detail about a receipt allegedly detailing thousands of dollars worth of merchandise purchased from a Dallas marijuana shop. In the least surprising news ever, Hinton has withdrawn from further representing Manziel.
Slip of the Text
According to Hinton, he thought he was texting with co-counsel Jim Darnell, and wasn't aware he had inadvertently texted the AP instead:
Hinton also wrote that he had been emailed a "heads up" receipt "which purports to reflect" that Manziel made a purchase of $1,018.77 at a Gas Pipe store at 12:03 p.m. on Tuesday, less than a day after his crash. A manager at a Gas Pipe location not far from where Manziel's crash was reported declined to discuss whether he bought anything there. A sign in the store says ID is required for purchases above $200.

"I don't know if the receipt is legitimate or not," Hinton responded when asked about it by the AP. "I just know that it doesn't say Johnny's name on it anywhere that I can see. It's just that somebody in that store, I guess, circulated that to the other store managers and employees saying, 'Guess who was here today and spent this amount of money.' That's all I know."
Hinton tried to assert attorney-client privilege afterwards and apparently threatened to sue if the AP ran with the story. He resigned instead.
Plea for Help
Not only did Hinton's inadvertent text reveal Manziel's continuing drug problem (his own dad called him a "druggie" and hoped he'd be sent to jail), but it also may have revealed his team's legal strategy concerning the assault case. Hinton also let slip that he had met with someone in the Dallas County District Attorney's Office who was "very interested in working with us to arrive at some agreement."
Seeking a plea deal was certainly news to most and it may have even taken Manziel and his other attorneys by surprise. "Lead counsel Jim Darnell has told me from the beginning that he would never have Johnny plead guilty in this and that position has not changed," Denise Michaels, Manziel's spokeswoman, told the AP, adding that Hinton "has always only operated on the periphery of this case." Whatever his involvement before, Hinton has sure had a major impact on Manziel's cases now.
Follow FindLaw for Consumers on Facebook and Twitter (@FindLawConsumer).
Related Resources:
You Don't Have To Solve This on Your Own – Get a Lawyer's Help
Meeting with a lawyer can help you understand your options and how to best protect your rights. Visit our attorney directory to find a lawyer near you who can help.
Or contact an attorney near you: