Karen Sypher Charged in Coach Pitino Extortion Case: What's Behind the Charges, and Just Who is Involved?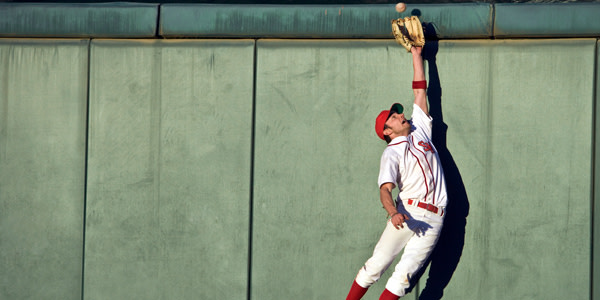 At last, after all the news and speculation regarding the extortion attempt made by Karen Sypher on Louisville coach Rick Pitino, charges have been filed by authorities against Ms. Sypher (as you may recall, she is the estranged wife of Pitino's equipment manager, Tim Sypher). So now everything's out in the open, right? Not nearly. Missing from the charges and news reports is pretty much any specific detail about just what information Karen Sypher was using to allegedly extort Coach Pitino.
After reviewing an affidavit released to the media regarding the basis for the charges, not a whole lot is cleared up. Summarizing the key parts, the affidavit indicates that Karen Sypher and an unidentified male accomplice made a series of phone calls to Pitino making "personal allegations concerning Mr. Pitino" that "if made public, could harm [his] reputation, whether or not the allegations were true". However, it did note that they "characterized an interaction between Mr. Pitino and an unnamed woman as criminal in nature." This still-unidentified individual could possibly also face charges in this matter.
The affidavit explains that it does not disclose further details on the allegations since their truth is "suspect". Indeed, considering that Ms. Sypher now faces an additional charge of lying to the FBI, the truth in this matter can probably fairly be classified as elusive. One interesting thing to note is that, despite the fact that Tim Sypher has given a statement backing up Coach Pitino, he was nevertheless involved to some extent in his wife's shenanigans. Coach Pitino met with both Karen and Tim Sypher after he received a couple of the threatening calls, and Pitino asked her what she wanted. In response, "[t]hey discussed the possibility of a house, cars and money." Also, Karen later drew up a list of demands that Tim Sypher delivered to Pitino. All that being said, Tim Sypher has not been charged as an accomplice in this matter.
Finally, to top things off, Ms. Sypher also allegedly tried to use her ongoing divorce proceedings to pry concessions (including a whopping $10 million demand) from Pitino in exchange for her silence. Indeed, after Pitino failed to comply, her attorney did file an affidavit in the divorce case containing her allegations (it got sealed by the court). Although it is entirely unclear what the Sypher-Pitino situation involves, it should be noted that an attorney can't knowingly assist their client in furthering a criminal endeavor. Indeed, the Courier-Journal reports that others are under investigation by the FBI. Sypher's lawyer in the divorce case (identified in court papers as Dana Kolter) refused to comment, as did his attorney "who wouldn't say if he expects his client to be charged."
In the meantime, Sypher has been released on her own recognizance but her charges "are each punishable by up to three years in prison and a $250,000 fine."
You Don't Have To Solve This on Your Own – Get a Lawyer's Help
Meeting with a lawyer can help you understand your options and how to best protect your rights. Visit our attorney directory to find a lawyer near you who can help.
Or contact an attorney near you:
Content For You