Lance Armstrong Arbitration: Doping Confession Costs Him $10M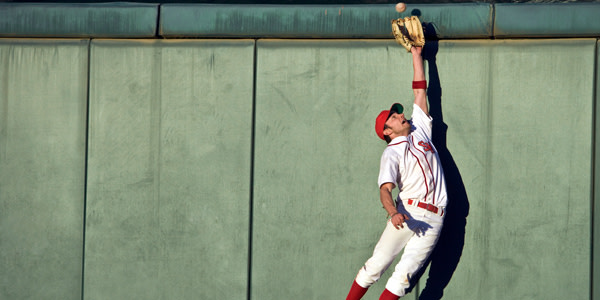 An arbitration panel in Texas has ordered Lance Armstrong to pay SCA Promotions $10 million based largely on his 2013 confession to doping. SCA had sued Armstrong to recoup bonuses it paid the cyclist for his multiple Tour de France victories.
While Armstrong and his lawyers intend to fight the ruling, SCA has asked a Texas state court to confirm the arbitration decision, giving it the status of a legal judgment.
A Long Legal Cycle
SCA's battle with Lance Armstrong began in 2005, when rumors of his doping began to swirl. Based on those allegations, SCA challenged its obligation to pay Armstrong bonuses for his 2004 and 2005 Tour de France victories after already paying bonuses for wins in 2002 and 2003.
While the arbitration panel in that case found in favor of Armstrong to the tune of $7.5 million, testimony from the hearing was the basis for the U.S. Anti-Doping Agency's later case to strip the cyclist of his Tour de France results in 2012. After repeated and vehement denials, Armstrong finally confessed to doping in an interview with Oprah Winfrey in 2013.
And although the original 2005 arbitration ruling described itself as "fully and forever binding," SCA used USADA's investigation and Armstrong's confession to re-open arbitration hearings. It obviously didn't go so well for him this time around.
Stages of Arbitration
For those unfamiliar with the process, arbitration is a non-court-based dispute resolution process, often required by certain contracts to avoid the time and cost of traditional litigation (although that assumption has been disputed). Although the process remains adversarial, the opposing sides generally negotiate on a neutral party to adjudicate the proceedings. The binding effect of arbitration rulings varies, and may depend on the language in the underlying contract.
In this case, Armstrong and SCA appointed one arbitrator each and agreed on a neutral chairman. Both Armstrong's attorneys and the dissenting arbitrator (appointed by Armstrong's camp) believe the $10 million award is unprecedented.
A Peloton of Litigation
The SCA case isn't the only legal trouble trailing Armstrong these days. The disgraced cyclist has already settled lawsuits with a Texas insurance company over other victory bonuses and The Times of London over libel charges. Armstrong must also face potential criminal charges in Colorado after allegedly fleeing the scene of a car accident.
These, along with the SCA case, may all pale in comparison to the U.S. Postal Service's claim that Armstrong was unjustly enriched by his cheating while being sponsored by the government agency. The USPS claims Armstrong's doping violated their sponsorship contract, a claim that could cost him and his former business associates up to $100 million.
Follow FindLaw for Consumers on Facebook and Twitter (@FindLawConsumer).
Related Resources:
You Don't Have To Solve This on Your Own – Get a Lawyer's Help
Meeting with a lawyer can help you understand your options and how to best protect your rights. Visit our attorney directory to find a lawyer near you who can help.
Or contact an attorney near you: