'Linsanity' Trademark Attempts May Not be a Slam Dunk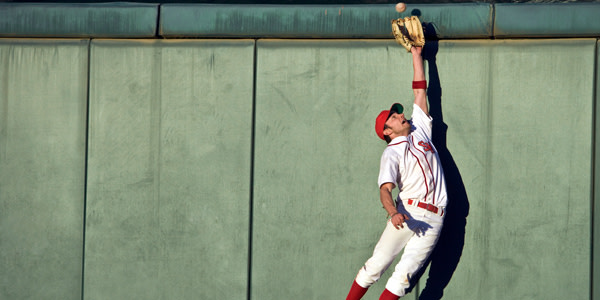 Should the term "Linsanity" be trademarked? Apparently there's an app for that -- an application for a trademark, that is. But it's not by the NBA's newest phenom Jeremy Lin.
Instead, a California man made the first play for a "Linsanity" trademark, Bloomberg reports. Yenchin Chang, 35, of Alhambra, filed his trademark application Feb. 7, the day after Jeremy Lin finally got a chance to prove himself as the New York Knicks' starting point guard.
The Knicks have been on an improbable "Lin-ning" streak ever since, and Jeremy Lin's No. 17 Knicks jersey is now the NBA's top online seller, according to Bloomberg.
Chang's "Linsanity" trademark application for goods like T-shirts and hats, however, is likely a loser.
"This looks like a bad-faith attempt to profit from Jeremy Lin's recent acclaim," one trademark attorney told Bloomberg.
But Chang insists his motives are less sinister. "I wanted to be part of the excitement," Chang told Bloomberg, adding he would sell the potential trademark to Lin if he wanted it. "Right now, I just want to have some fun with it."
Federal trademark laws are a bit complicated, but in general, the first person to use a given mark like "Linsanity" has common-law rights to use it exclusively. Those rights, however, may only be protected in one state, while a registered trademark offers legal protection nationwide.
When deciding on a trademark application, the Trademark Office considers who first used the mark, whether the mark is unique or merely descriptive, and whether the mark creates confusion. Those factors don't appear to favor Chang's application.
Jeremy Lin can also object to the "Linsanity" trademark application, or file his own application. He has not yet revealed any such plans.
In fact, a second "Linsanity" trademark application has already been filed, by a man who says he used to coach Lin during high school. Andrew Slayton of Los Altos, Calif., filed for a trademark Feb. 9, Bloomberg reports. Slayton also owns the domain name Linsanity.com.
Related Resources:
You Don't Have To Solve This on Your Own – Get a Lawyer's Help
Meeting with a lawyer can help you understand your options and how to best protect your rights. Visit our attorney directory to find a lawyer near you who can help.
Or contact an attorney near you: