Man Uses Taser on Wife for Losing 'Monday Night Football' Bet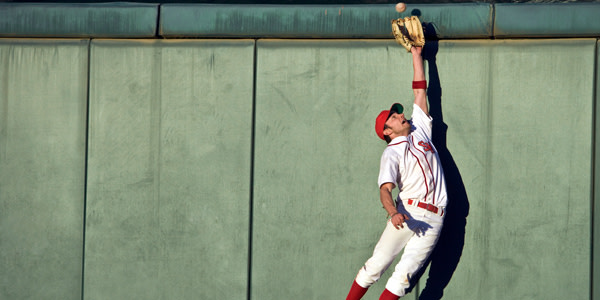 A fanatical Bears fan learned the hard way that Tasers and football bets don't mix.
Bears fan John Grant is being charged with a felony after he used a stun gun on his wife, a Packers fan, to settle a bet on the result of "Monday Night Football."
Sports pro-tip to Packers v. Bears rivals: Don't enter bets involving stun guns. It won't end well for anyone.
Literal Shock and Awe
After watching the Bears' "MNF" victory at a bar in Mayville, Wisconsin, Nicole Grant called police from a nearby bowling alley, saying John Grant had shocked her with a Taser three times, reports USA Today.
After the incident, John showed police a text his wife sent to her sons saying that if the Packers lost to the Bears, she would consent to getting shocked by John's stun gun. He also showed a video of her allegedly laughing as the Taser gun was being used on her, according to the Fond du Lac Reporter. (I know, weird.)
John's literal interpretation of Nicole's text literally and figuratively shocked her, because she apparently didn't think he would actually use the stun gun on her.
Unfortunately for poor ol' John, even with consent, you can't use stun guns on folks in Wisconsin -- making John one heck of a cheesehead (ha... sorry).
Wisconsin's Stun Gun Ban
In Wisconsin, private citizens can't sell, transport, manufacture, possess or go armed with an "electric weapon" -- any device that is used to immobilize or incapacitate people via electric current -- outside of their homes, private lands, or places of business, unless they are licensees or out-of-state licensees.
Grant, who hails from Illinois, told police that he purchased the stun guns in Virginia, but it's unclear whether he owns a license for the guns.
He was reportedly unaware they are illegal to possess in Wisconsin, reports USA Today. Unfortunately for the rabid Bears fan, mistake of law is generally not a valid defense.
Grant was charged with possession of an electric weapon, and could face a fine of $10,000 and up to six years in prison if convicted.
So, does this mean he lost the bet?
Follow FindLaw for Consumers on Facebook and Twitter (@FindLawConsumer).
Related Resources:
You Don't Have To Solve This on Your Own – Get a Lawyer's Help
Meeting with a lawyer can help you understand your options and how to best protect your rights. Visit our attorney directory to find a lawyer near you who can help.
Or contact an attorney near you: