Manti Te'o Girlfriend Hoax Bizarre, But Is It Illegal?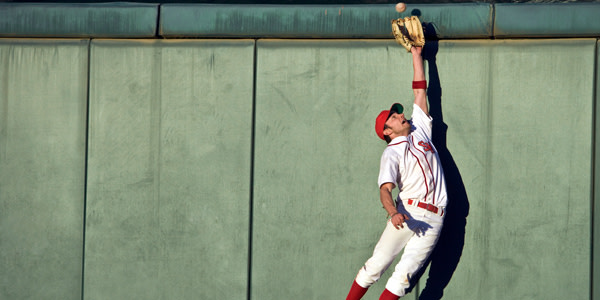 The Manti Te'o girlfriend hoax is all over the news. And for good reason, being one of the most bizarre sports stories ever.
But is lying about an imaginary girlfriend named Lennay Kekua (which is what many believe Te'o did) or falling for a hoax (which is what Notre Dame supporters believe) a crime?
To add another crazy layer to this crazy story, some laws may actually have been broken -- depending on whose side of the story you believe, that is.
Here are two possible explanations to the Manti Te'o girlfriend hoax story:
Explanation No. 1: Te'o is an innocent victim and basically admits being a sap for the past three years. He claimed he met this girl following a Stanford football game and then exchanged numbers with her. They maintained their relationship over social media and somehow the girl stopped really existing and became a hoax (this is where the story becomes hard to follow). The girl (or whoever it was) then duped Te'o for several more years before supposedly dying a day after his grandmother died.
Explanation No. 2: Te'o was a glory hound and was simply seeking attention. So he allegedly invented the story to raise his profile. And kept going with it and going with it.
There is a third possible explanation to this story too (arguably the most believable). But you'll have to go to gossipy websites like HyperVocal to read about it.
So where does this story possibly cross the line into unlawful activity? Let's go back to Explanation No. 1.
In some states like California, it is illegal to impersonate another online. However, even with this new law, it's debatable whether impersonating a made-up person qualifies as impersonating "another." The law is meant to protect the party being impersonated. And in this case, since Manti Te'o's girlfriend does not exist, there is technically no "person" being impersonated.
Manti Te'o likely just wants to bury this story, so the potential legal angle is one that will probably never see the light of day. According to Notre Dame's statement, posted on Facebook, "the proper authorities will continue to investigate this troubling matter."
Related Resources:
You Don't Have To Solve This on Your Own – Get a Lawyer's Help
Meeting with a lawyer can help you understand your options and how to best protect your rights. Visit our attorney directory to find a lawyer near you who can help.
Or contact an attorney near you: