Oakland Raider Rolando McClain Arrested Over Profane Signature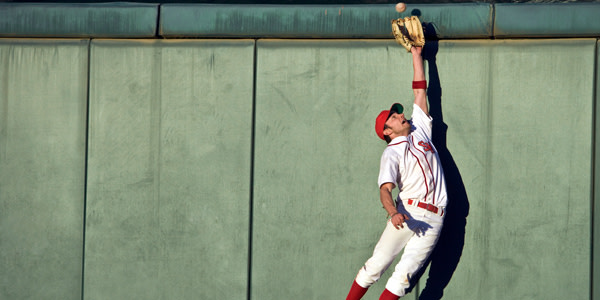 This has definitely been the newsiest week for signatures. First Jack Lew makes headlines for his loopy signature. And then Oakland Raiders linebacker Rolando McClain makes headlines after getting arrested for his signature.
So what signature could McClain possibly have signed to get him arrested?
Well, try "F--- y'all." Yes, that was what McClain actually signed when he was pulled over in Decatur, Alabama, for driving a car with (allgedly) overly dark window tinting, reports NBC Sports.
Amazingly, Rolando McClain was not arrested on the spot. Instead, he was given a second chance to write his real name, at which time he then told cops, "That is my name."
According to the police, officers spotted a car being driven with the driver's side window tinted so dark that the officer couldn't see anyone inside. The officer pulled the car over and McClain rolled his window down, but allegedly refused to let the officer inspect the window.
The officer asked to see McClain's driver's license and proof of insurance. Police say McClain refused and retorted, "You know who I am." McClain was a star player at the University of Alabama, so he may have been right in that respect.
Regardless of whether McClain was right, the football player continued to refuse to allow the inspection of his windows and even argued that his doctor had diagnosed him with sensitivity to light, according to NBC Sports. McClain, however, did not carry a doctor's note with him. Eventually, an officer wrote a citation, and that was when McClain was asked to sign his name.
What are the legal lessons from Rolando McClain's signature incident? Where to begin...
First, while many states do have laws regarding window tinting, there may be exceptions for bona fide medical conditions. However, you'll need to prove this if you're ever pulled over.
Second, if you're asked to sign your name on a ticket, don't sign with an obscenity, no matter how unwarranted the ticket. You can always fight the ticket in court. Plus, you can avoid getting arrested for providing a false name to a police officer.
Related Resources:
You Don't Have To Solve This on Your Own – Get a Lawyer's Help
Meeting with a lawyer can help you understand your options and how to best protect your rights. Visit our attorney directory to find a lawyer near you who can help.
Or contact an attorney near you: