Milwaukee Bucks Settle Cheerleader Pay Lawsuit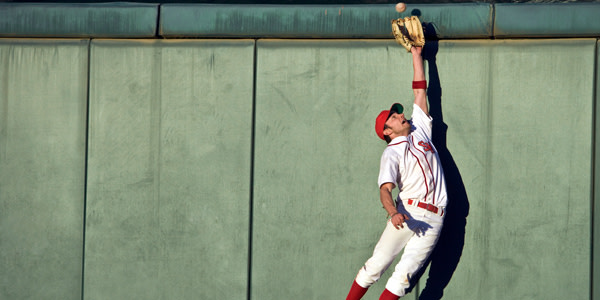 Being a professional cheerleader ain't easy. Most are ludicrously underpaid, constantly body-shamed, and a federal appeals court even ruled that cheerleading is not a sport. Cheerleaders are overworked, underpaid, and held to physical appearance standards that are either impossible to meet or leave many of them with eating disorders.
But lately, professional cheerleaders are turning to the courts for protection, suing teams and even leagues for wage suppression and other employment law violations. And they're winning, out of court at least. Former Milwaukee Bucks cheerleader Lauren Herington just settled her lawsuit against the team last week, in a deal that could be good for her and her former teammates.
Not Making the Big Bucks
Herington's lawsuit alleged that the Bucks' flat-rate pay system meant that dancers like herself weren't properly compensated for game appearances, team functions, and photo shoots, and that the demanding performance schedule left no time to hold another job. As Vice Sports reported last year:
[D]ancers were paid $65 per game, $30 for practices, and $50 for special appearances; if those were the only hours dancers were required to put into their jobs, then their pay would comply with Wisconsin's $7.25 per hour minimum wage. But combining games, which take roughly 5.5 hours; practices, which can go on for as long as the coach desires; and 20-plus hours of mandatory workouts and salon appearances, the stipends don't begin to cover total hourly minimum wage. Moreover, Herington claims, what the Bucks considered countable hours did not mesh with reality. For example, she says she was paid $50 for a 12-hour community event trip to a baseball game in Green Bay, a pay rate of roughly $4.17 per hour. Dancers also were required to do 10 hours of unpaid community events per season.
The Good Settlement
While the Bucks maintain they did nothing wrong during Herington's employment, they agreed to pay her $10,000, and another $125,000 that can be divided among other cheerleaders who make a claim. So the Bucks legal troubles may not be over, and other teams trying to skirt federal and state employment laws should be on notice as well.
Related Resources:
You Don't Have To Solve This on Your Own – Get a Lawyer's Help
Meeting with a lawyer can help you understand your options and how to best protect your rights. Visit our attorney directory to find a lawyer near you who can help.
Or contact an attorney near you: