Owner of Tupac Website, Pac12.com, Sues Pac-10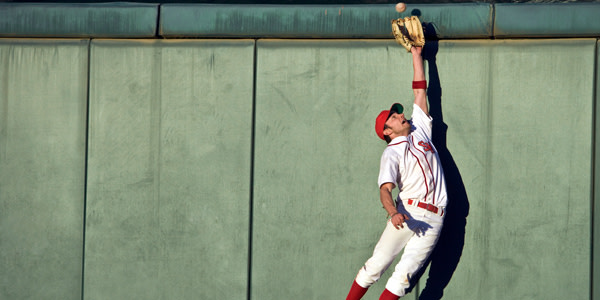 "I'm wit cha, I ain't mad at cha
Got nuttin but love for ya, do your thing boy." -Tupac Shakur
I ain't mad at cha, Album: All Eyez on Me
Tupac told his followers not to be mad, but he never said not to sue. So we shouldn't be surprised that Austin Linford, the owner of Pac12.com, is suing the Pac 10. The NCAA conference has been trying to acquire the domain for its website which it plans to expand to 12 teams.
Since receiving a cease-and-desist letter, Austin Linford has been using the website to sell albums by Tupac through Amazon, for which he likely receives an affiliate commission. However the soon to be Pac 12 wants the domain so badly that they have filed a case challenging the rights to the domain with the World Intellectual Property Forum. The Pac 10/ Pac 12 conference says that Linford's domain "is likely to lead to confusion, mistake or deception on the part of the consuming public as to the affiliation, connection, or association of your business and the Pac 10," the Deseret News reports.
Now that Linford has filed the case in the U.S. District Court in Utah, it should nullify the Pac 10's domain proceeding, USA Today reports. Linford reportedly has owned the domain for over six years. "This is David versus Goliath, and they're the bully," Linford told the Deseret News.
This is a pretty fascinating case. Linford contends he is not a cybersquatter, who registers domain names, connected with celebrities or recognizable trademarks, with the intention of reselling them at an inflated price. Linford notes that he only bought Pac12.com, and not a number of other possible combinations as a cybersquatter likely would. "I had no idea they were going to create a Pac-16, a Pac-11 and then turn it into a Pac-12," he said, the Deseret News reports. "Certainly, I can't infringe on something that didn't exist until five years after I created it," Linford added.
It will certainly be an interesting case to follow. The central question is, if a person obtains a domain name long before a company or organization even exists, can they later be forced to give it up if an organization later begins using that name?
Related Resources:
You Don't Have To Solve This on Your Own – Get a Lawyer's Help
Meeting with a lawyer can help you understand your options and how to best protect your rights. Visit our attorney directory to find a lawyer near you who can help.
Or contact an attorney near you:
Content For You