Pee Wee Hockey Coach Gets Jail Time for Tripping Player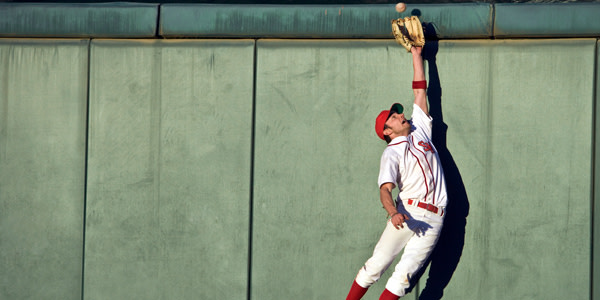 A pee wee hockey coach was sentenced to 15 days in jail for tripping an opposing player.
Talk about bad sportsmanship and setting a bad example for the kids. Forty-eight-year-old coach, Martin Tremblay, lined up for the traditional post-game hockey handshake with the opposing team on the ice.
But when a 13-year-old kid shook the coach's hand, Tremblay can be seen extending his leg and tripping the child as well as a 10-year-old boy, reports ESPN. The dirty play was caught on camera and wound its way onto the Internet.
Last November, Tremblay pleaded guilty to one count of assault for his actions, reports ESPN. He probably expected community service or some other light punishment for the crime. However, the judge stated that he was not satisfied that these punishments would deter or denounce Tremblay's actions. Instead, he sentenced the pee wee hockey coach to serve hard time -- 15 days in jail.
The judge likened Tremblay's acts to that of a "cowardly sucker punch on an unsuspecting victim." The crime was more severe given that the perpetrator was an adult coach, while the victims were two children.
When someone faces criminal charges like a misdemeanor assault, that person typically faces a wide-range of penalties that include anything from community service to even a year in jail.
A judge has a lot of discretion in determining the appropriate penalty and can consider factors like the criminal history of the defendant, the severity of the crime, whether anyone was injured, and even any remorse shown.
In the pee wee hockey coach's case, the judge clearly felt that the coach needed to spend time in jail. While the trip did not seriously injure anyone, it just isn't right for an adult (especially, an adult coach) to assault a child participating in a game.
Related Resources:
You Don't Have To Solve This on Your Own – Get a Lawyer's Help
Meeting with a lawyer can help you understand your options and how to best protect your rights. Visit our attorney directory to find a lawyer near you who can help.
Or contact an attorney near you: