Super Bowl Injuries: 6 Fans Injured Outside Cowboys Stadium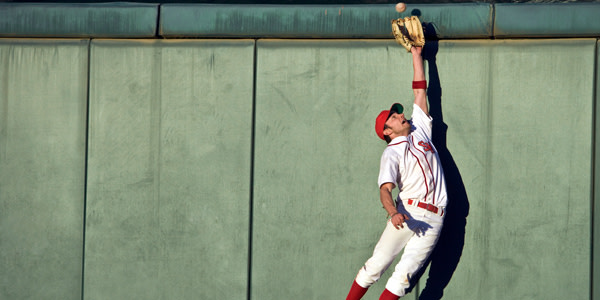 Super Bowl injuries usually happen on the field. Or at the very least in the bleachers. This time, they happened outside of the stadium.
Dallas has been experiencing some crazy weather, including a massive ice storm on Tuesday night. The storm, followed by freezing temperatures, left behind sheets of ice and snow on top of Cowboys Stadium. The weather thankfully decided to warm up for game time, causing the ice and snow to melt. And when ice melts on a curved surface, it starts to slide off, which is exactly what happened at Cowboys Stadium. Some seven fans were injured, one critically.
Injured fans are common at sporting events--we've all heard stories of baseballs and pucks to the face and players falling into the stands. But we don't often hear about what happens after those fans are injured. Can they sue for their injury?
Ordinarily, when you attend a sporting event, you're considered to have assumed the risk of injury. Stadiums have to take reasonable steps to protect fans from injury--such as the nets behind home plate--but courts generally presume that spectators are aware that teams can't prevent all injuries. Essentially, the law puts an affirmative duty on spectators to weigh the risk of injury and make an informed decision of whether or not to attend.
That's not to say that stadiums aren't responsible for any injuries. Fans only assume the risk of injuries that are foreseeable from the sport itself. Fall down in the bathroom due to a loose tile? You didn't assume that risk. Poisoned by that "beef" hot dog? You might have a lawsuit.
This was one of those Super Bowl injuries that can be called a freak accident. So while the Cowboys Stadium fans injured didn't assume the risk with regards to ice falling 200 feet down onto their heads, you'd probably have to suck it up if you get hit in the head with a stray football while at the game.
Related Resources:
You Don't Have To Solve This on Your Own – Get a Lawyer's Help
Meeting with a lawyer can help you understand your options and how to best protect your rights. Visit our attorney directory to find a lawyer near you who can help.
Or contact an attorney near you: