Super Bowl Ticket Sting: 2 Alleged Counterfeiters Busted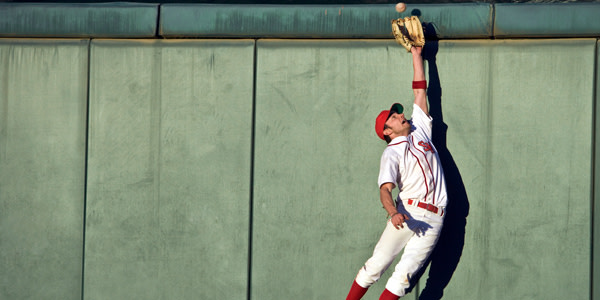 Every year people try to make a quick buck off counterfeit Super Bowl tickets, and every year someone gets busted.
This year it was Damon Daniels, 43, of New York City, and Eugene Fladger, 32, of Philadelphia, who were caught as part of a Super Bowl ticket sting operation targeting the pair's alleged counterfeiting operation, NYC's 1010 WINS radio reports.
What's in store for these accused Super Bowl charlatans?
Intercepted by Investigators
Daniels and Fladger were busted Monday after New York police caught them allegedly selling their counterfeit merchandise in Queens. NYPD Police Commissioner Bill Bratton told 1010 WINS that the devious duo conspired to counterfeit tickets for various events, including the Super Bowl; the operation supposedly spread from "the streets of New York City" to "the Internet and across the country."
Super Bowl XLVIII tickets are indeed a hot item to be minting. NFL fans have even gone so far as to sue the NFL over the tickets' scarcity.
Nothing if not capitalists, Daniels and Fladger allegedly seized on this opportunity by printing fake Super Bowl tickets out of a home base in Jamaica, Queens. According to 1010 WINS, police recovered a computer, printer, and photo paper from the Queens home in addition to "dozens of bogus tickets."
The NYPD is getting pretty good at these NFL ticket scam sting operations; a bust in November shut down three fraudsters allegedly selling fake New York Giants tickets.
Counterfeit Charges
Both Daniels and Fladger are facing serious charges for the high-quality counterfeit operation, including trademark counterfeiting and possession of a forged instrument. Trademark counterfeiting can either be a felony or a misdemeanor depending on if the "retail value of all such goods bearing counterfeit trademarks" is more than $1,000.
Since 1010 WINS reported the pair allegedly selling tickets for $300 a pop, the two are likely to face felony prosecution.
Are Your Tickets Legit?
Despite nabbing these two alleged counterfeiters, security experts are worried that unrecovered fake tickets could add to Super Bowl game day confusion. WINS reports that the tickets are of high enough quality to get past official ticket scanners.
Fans who bought Super Bowl tickets online may want to double check that their tickets are legit. The president of the National Association of Ticket Brokers (NATB) told ABC News that if buyers are skeptical of their tickets, either the NATB or the NFL can determine their legitimacy for free.
If you're curious whether your tickets are legit, contact the NATB or the NFL.
Follow FindLaw for Consumers on Facebook and Twitter (@FindLawConsumer).
You Don't Have To Solve This on Your Own – Get a Lawyer's Help
Meeting with a lawyer can help you understand your options and how to best protect your rights. Visit our attorney directory to find a lawyer near you who can help.
Or contact an attorney near you: