Tim Tebow Trademarking 'Tebowing'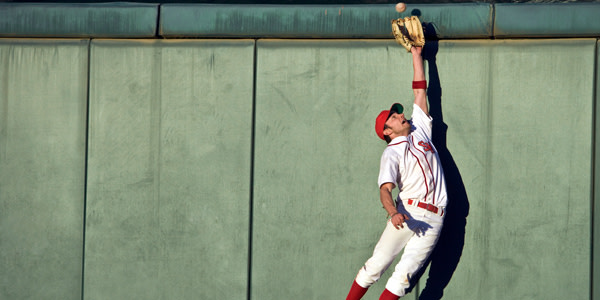 Tim Tebow recently received official trademark protection over the phrase and pose of "Tebowing."
So if the New York Jets backup quarterback (and devout Christian) does not like the way you pray, he could make you pay, reports The Washington Times.
Tebowing has become one of the rare sporting crazes that has crossed over into mainstream life. Football players now Tebow after touchdowns, actors Tebow after winning awards, and criminals Tebow after committing crimes.
But while Tim Tebow may have popularized the pose, one may wonder how the quarterback managed to trademark essentially a religious stance.
The origins of Tebowing are no mystery. As a member of the Denver Broncos, Tim Tebow was frequently caught on camera with the act of dropping to one knee to give honor and to give thanks to God, report the Times. However, the act is basically the same act of reverence that Catholics perform at pew entrances for hundreds of years, writes the Times.
Tim Tebow said that he didn't trademark the name for financial gain, and just wants to "control how it is used," reports the Times. This is likely in response to people who mock Tebow and his God (see the criminals who Tebow after an assault). But does anyone really want a football player determining how the religious pose is used?
Trademark protection typically only applies to "related" marks. This means that while an athlete may trademark a name, phrase, or pose, a scientist may be able to trademark a similar name for something completely unrelated if there is no likelihood of confusion. In effect, the athlete would only own the trademark in his sphere of influence.
In Tebow's case, a court would likely enforce the Tebow trademark when someone is clearly mocking the quarterback with the pose. But someone who just happens to strike a similar pose while in worship, would not be in violation.
In effect, the Tebowing trademark is a trademark to protect Tim Tebow himself. He's buried on the bench and just taking shots from the media. The act of Tebowing has turned from reverence to mockery, and Tebow now has a legal weapon to protect himself.
Related Resources:
You Don't Have To Solve This on Your Own – Get a Lawyer's Help
Meeting with a lawyer can help you understand your options and how to best protect your rights. Visit our attorney directory to find a lawyer near you who can help.
Or contact an attorney near you: