Will Barry Bonds be Sentenced to Prison?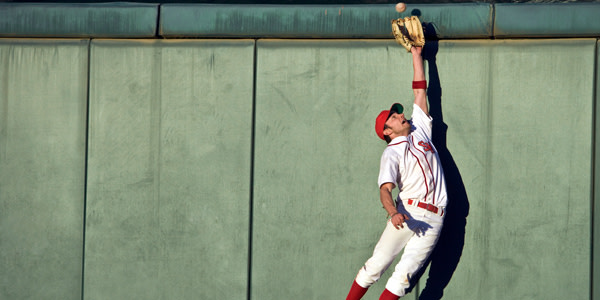 Former San Francisco Giants slugger Barry Bonds' sentencing is set for Friday. The home-run king could be sent to prison for allegedly lying about an alleged steroid scandal.
Bonds, 47, was found guilty in April on a single count of obstruction of justice. His conviction came nearly four years after Bonds was indicted for reportedly lying to a grand jury about his use of performance-enhancing drugs.
An obstruction conviction carries a maximum of 10 years in prison and a $250,000 fine, followed by three years of probation, MLB.com reports. But thanks to federal sentencing guidelines, Bonds' sentence could be much lighter.
Federal guidelines recommend 15 to 21 months in prison for an obstruction conviction. Such sentencing guidelines used to be mandatory for federal judges, but a 2005 U.S. Supreme Court decision made them "advisory" instead.
Still, prosecutors are pushing for the guidelines' suggested 15 months in prison, according to court documents filed last week. They emphasize Bonds' "evasive, misleading, and wandering answers" to the grand jury in its steroid-lab investigation.
Bonds' lawyers are asking for probation instead of prison. Bonds' conviction is "an aberration" in an otherwise exemplary life, his lawyers say.
His attorneys cite a report by the court's probation office, which recommended probation, location monitoring, community service, and a $4,000 fine. The probation report also suggested Bonds "can use his status" and his history of charitable donations to make "some beneficial and significant impact to society."
U.S. District Judge Susan Illston will make the final decision. In sentencing two other defendants in connection with the same steroid-lab investigation, Illston ordered only house arrest.
Bonds' case has a much higher profile, and it's not clear how Illston will rule. But Barry Bonds' lawyers are hoping to score by keeping their client out of prison.
Related Resources:
Barry Bonds Jury Verdict (FindLaw's Courtside)
Sentencing - Investigation, Arrest, and Trial - Criminal Law (FindLaw Answers)
You Don't Have To Solve This on Your Own – Get a Lawyer's Help
Meeting with a lawyer can help you understand your options and how to best protect your rights. Visit our attorney directory to find a lawyer near you who can help.
Or contact an attorney near you: