Will the NFL Players' Lawsuit Bring Back Football?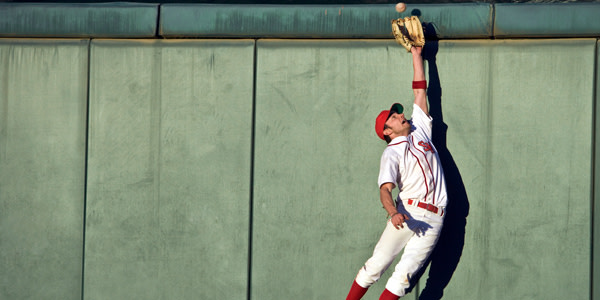 Professional football fans are freaking out. The NFL Player's Association and team owners failed to come to an agreement, and to add fuel to the fire, the players decertified the union, leading to a full-on NFL lockout.
Now that there's an antitrust suit challenging the lockout, there's a lot of speculation about what will happen next. But there's no question about what fans really want to know:
Come next fall, will NFL football be a relic of the past?
The answer to this question requires a basic understanding of the intersection of antitrust and labor law. Now before you moan and groan, it's actually pretty simple.
The NFL, by definition and prior court decision, is a cartel. Thirty-two members collectively control professional football and everything that goes with it.
The "non-statutory labor exemption" is a judicially-created exception to antitrust law. Often applied in professional sports, it exempts leagues from antitrust law so long as there is a collective bargaining agreement in place. So if there's an active union, there's no antitrust liability for the NFL.
This is why the players decertified the union. They were barred from challenging the NFL lockout under antitrust law so long as they bargained as a collective unit.
Now that antitrust law applies, the NFL players' lawsuit alleges that, under the Sherman and Clayton Acts, the NFL is engaging in anticompetitive behavior and imposing unreasonable restrictions on trade.
These laws specifically prohibit monopolies (and cartels) from using their market dominance to restrain trade. In this case, the NFL players' lawsuit is claiming that the college draft, salary cap, free agency rules, as well as the lockout, are illegally restricting competition for players' services.
As for the NFL lockout, there are allegations that it is the result of a conspiracy, or agreement, to restrain all economic activity tied to professional football. It stops salaries, games, signings, etc.
This may seem like a lot to take in, and it is. Antitrust lawsuits require an in-depth legal analysis and involve dozens of allegations. They go on for years and cost a lot of money. The NFL players' lawsuit is no different.
Now, take the money it costs to litigate an antitrust lawsuit, combine it with lost revenue from a missed season, and you've got the answer to the question. Too much money is at stake to allow the lockout to continue on that long. This is why many legal commentators expect a full season this year.
Related Resources:
You Don't Have To Solve This on Your Own – Get a Lawyer's Help
Meeting with a lawyer can help you understand your options and how to best protect your rights. Visit our attorney directory to find a lawyer near you who can help.
Or contact an attorney near you:
Content For You