WWE 'Diva' Joins Brain Injury Lawsuit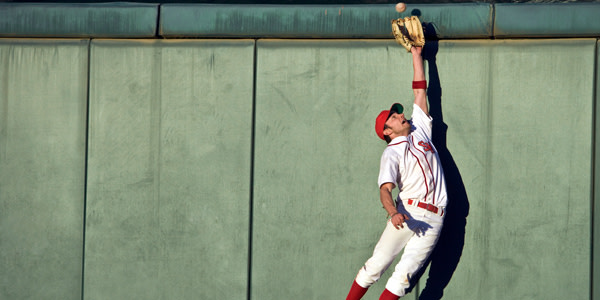 Despite everyone knowing that the super-machismo wrestling that gets aired on prime-time TV to delight pre-teen boys is scripted, the athletes, wrestlers, performers, or what-ever-you-want-to-call-them, suffer real injuries. Even with the matches being scripted, the wrestlers still make contact, hit each other, throw each other around, and face real life risks of permanent injury.
This year, the WWE is facing a lawsuit from over 50 former wrestlers claiming that the organization knew about the dangers of repeated head injuries and did nothing to warn or help their performers. Most recently, Ashley Massaro, one of the "WWE Divas" has joined the lawsuit.
WWE Facing Same Issue as NFL
The WWE is finding itself in a similar situation as the NFL as CTE, the condition that occurs when an athlete is exposed to repeated head injuries, such as concussions, is being discovered in former wrestlers. A major issue in diagnosing CTE is that it can only be diagnosed posthumously via an autopsy. Recently, wrestler Balls Mahoney (aka Jon Rechner) who passed away this year at the age of 44, was diagnosed as having suffered from CTE. The family of Balls Mahoney have joined the lawsuit with Massaro and others.
Even though it has been discovered that wrestlers are suffering from the same condition as football players, the WWE does not seem to be changing its position, which is a flat out denial of all claims. Interestingly though, unlike most professional sports teams, the WWE does not treat its wrestlers as employees, but rather characterizes and pays them as independent contractors. Whether this will make a difference in the case is yet to be seen.
Massaro's Claims
In the lawsuit, Massaro is claiming that the repeated head injuries received during her career are linked to her current conditions including depression, anxiety, memory loss and migraine headaches. The lawsuit alleges that WWE concealed the dangers of repeated head injuries and their link to neurological disorders.
During her career she fractured her spine, herniated two discs, shattered a knuckle, and fractured her ankle. Additionally, Massaro was sexually assaulted while performing at a U.S. military base overseas.
Related Resources:
You Don't Have To Solve This on Your Own – Get a Lawyer's Help
Meeting with a lawyer can help you understand your options and how to best protect your rights. Visit our attorney directory to find a lawyer near you who can help.
Or contact an attorney near you: