5 Best Tech Gadgets Lawyers Don't Need, but Might Want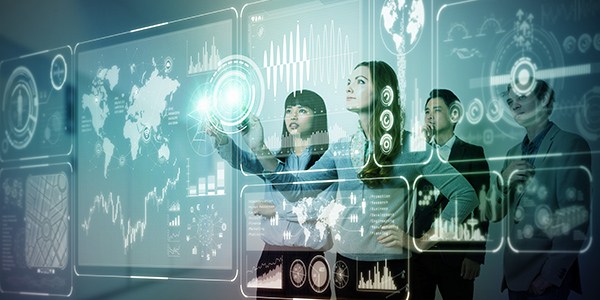 There are some tech devices that all attorneys need. Things like decent computers, quality printers, and effective software are essential for today's practice. Then there's tech that many lawyers should have, like a mostly paperless practice options and good practice management software. But more importantly, there's the tech that attorneys don't need, but want. Really want, because they're cool, helpful, novel, or just entertaining. That's what we're focusing on today.
Here are five nonessential but very worthwhile gadgets you might be interested in, taken from the FindLaw archives.
1. New Keyboard for Lawyers Could Cure Your Section Symbol Woes
The LegalBoard is maybe the quintessential example of tech you don't technically need, but which could make your life just a bit simpler. What is it? A keyboard for lawyers, with keys dedicated to common legal symbols and terms right there, so that you can add an id. or a § with a single keystroke.
2. Tips for Using Echo in the Law Office
Amazon's Echo and Google Home are "smart speakers," devices that can respond to voice commands and complete simple tasks, and they're incredibly popular right now. These devices can tell you the news, play music, dim the lights, and even order you office supplies, all through simple voice commands.
3. Should Lawyers Try Google's Pixel Phone?
Google's newest phone, the Pixel, is the company's most aggressive attempt to conquer the smartphone market. It can take beautiful pictures, charge itself in minutes, and integrate itself easily with your other Google accounts. Should you check it out?
4. Lawyers, Double Your Screens With One Simple, Cheap App
We can't sing the praises of dual monitors loud enough. They simply make work so much easier, allowing you to work more naturally across multiple documents. But you can't always have a spare screen on hand. So, if you're traveling, working at home, or otherwise second-monitor-less, this simple app can help you turn your tablet or phone into a second screen.
5. Can a Pedometer Make You a Better Attorney?
A pedometer won't make you more active on its own, but it might make you more aware of just how sedentary your day can be. That in itself can spur you to be more active, helping you get up, walk around, and, hopefully, relieve some stress.
Related Resources:
Content For You