Top Social Media Tips for Attorneys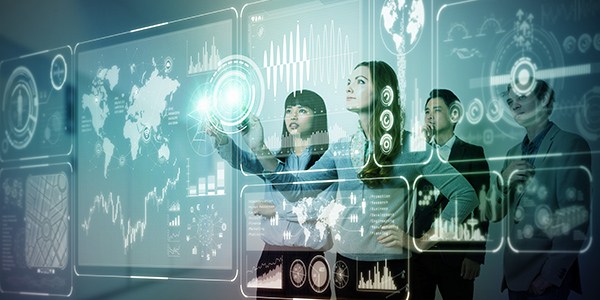 For some lawyers, social media networks are a way to reach potential customers and build their name. For others, they're a treasure trove of helpful evidence, with the errant Facebook post becoming the modern-day smoking bullet.
There's no escaping the fact that social media is a major part of today's legal ecosystem. Master it, with these social media tips for attorneys, from the FindLaw archives.
1. 13 Areas Where Social Media Is Shaping the Legal Practice
Social media isn't just changing the way we connect to each other, it's changing the way we practice law. Sure, lawyers use social media for marketing and some use it to find evidence. But social media is also impacting areas as diverse as securities law, defamation, and attorney-client privilege. Here's how.
2. Social Media Oversharing Makes It Easier to Collect, Seize Assets
Parties claiming bankruptcy or facing million dollar judgments don't often post images of their yachts and jets on social media. But their kids sometimes do. And that sort of social media oversharing has made it easier to assess assets and collect on judgments.
3. When Labor Law and Social Media Collide, Who Wins?
Many of our nation's most fundamental labor laws were forged during the unrest, strikes, and agitation of the 1930's. What happens when those laws run up against modern social media policies?
4. Corporate eDiscovery Is Complicated by Texting, Mobile, and Social Media
Texting, mobile apps, and social media are the "new frontier" in eDiscovery, often requiring that businesses facing litigation preserve employee texts, tweets, and even Facebook likes.
5. 50 Twitter Accounts Lawyers Should Follow Religiously
Need to stay on top of legal news and developments, with some content for fun thrown in as well? That's what FindLaw blogs are for! But also Twitter. If you're an attorney who tweets, you need to follow these 50 accounts. And if that's not enough, here are 50 more.
6. 15 Twitter Hashtags Every Lawyer Should Follow
If you're looking for law-related tweets, don't just rely on your default Twitter feed. Using and following hashtags can help connect you to new, broader audiences, facilitate conversations, and increase your visibility. Here are the ones you should know.
7. Facebook Events: A Lawyer's New Marketing Tool?
Facebook has been aggressively pushing its Facebook Live feature lately, but you're probably not going to get that many viewers watching you type out a brief. Instead, take advantage of Facebook events, a possible new marketing tool for Facebook-connected lawyers.
Speaking of social media, be sure to connect with FindLaw on Twitter (@FindLawLP) or Facebook (FindLaw for Legal Professionals).
Related Resources:
You Don't Have To Solve This on Your Own – Get a Lawyer's Help
Meeting with a lawyer can help you understand your options and how to best protect your rights. Visit our attorney directory to find a lawyer near you who can help.
Or contact an attorney near you:
Content For You