10th Cir. Orders Resentencing of Death Row Inmate for '94 Slaying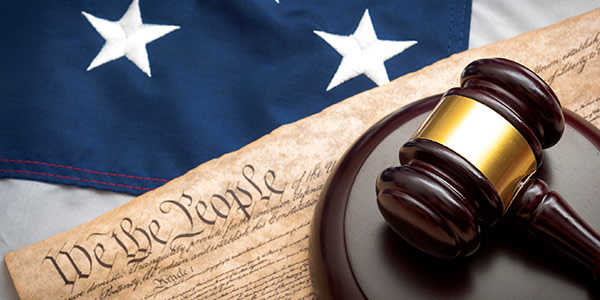 The Tenth U.S. Circuit Court of Appeals questioned the use of testimony by victims' relatives in recommending the death penalty to a defendant this week.
Defendant Rocky Eugene Dodd was convicted on two counts of first-degree murder in Oklahoma state court and then received two death sentences. The two victims were his neighbors who were found in their apartment with their throats slit. The prosecution case was all circumstantial -- there were no eyewitnesses, no confession, and no DNA linking Dodd to the killings.
Dodd then applied for relief from his convictions and sentences under 28 U.S.C. § 2254 in district court. All 15 claims in his application were subsequently denied. He then appealed the denial of four claims, that:
The evidence of guilt was insufficient to sustain his
convictions;
The trial court denied him the rights to present a complete
defense and confront witnesses when it excluded evidence that somebody else had committed the murders;
prosecutorial misconduct denied him a fair trial; and
Testimony by the victims' relatives recommending the death penalty violated the Eighth Amendment ban on cruel and unusual punishment.
The Tenth Circuit affirmed the district court's denial of relief on the first three claims, but saw differently on the victim impact testimony claim.
Seven of the victims' family members had testified at the sentencing phase that they felt the defendant should receive the death penalty. The court found that this testimony violated the Eighth Amendment's prohibition on cruel and unusual punishment to allow a victim or a victim's family member to comment, during second-stage proceedings, on the appropriate sentence for a capital defendant, as determined in Payne v. Tennessee
The federal district court ruled that allowing the witnesses to recommend the death penalty was error under the Eighth, but found the error was harmless. The Tenth agreed with the district court in that the admission of the sentence recommendations violated the Eighth Amendment, but did not see that the constitutional error was harmless.
The Tenth felt that this error actually did have a substantial and injurious effect or influence in determining the jury's sentencing decision. Therefore, the court held that this most definitely was not a harmless error.
On top of the fact that the courts couldn't say that the admission of the victim's statements didn't affect the jury's verdict, the Tenth also acknowledged that this was, in general, a fairly weak case for the death penalty -- Dodd's guilt was not as cut-and-dried as other cases where the error was found harmless.
The Tenth, in turn, reversed and remanded with instructions to grant relief on Dodd's sentences, subject to the State's right to re-sentence him within a reasonable time.
Related Resources:
Content For You