Colo. Judge Questions Appellate Waiver Policy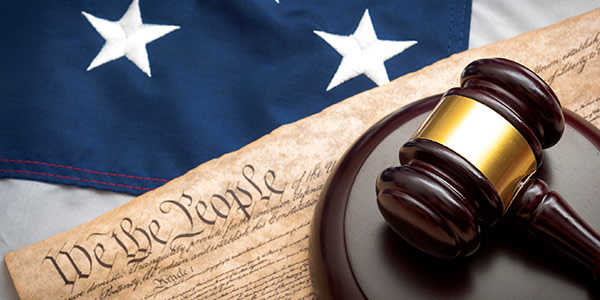 Judge John Kane wants the Tenth Circuit Court of Appeals to be busier.
If you follow the Tenth Circuit docket, you're familiar with the recurring criminal case topics before the court: drugs and child pornography. For as many appeals as the court hears concerning these crimes, think of all the defendants that simply strike a plea bargain and agree to a waiver of appeal.
In his Lafler v. Cooper opinion, Justice Anthony Kennedy observed that 97 percent of federal convictions and 94 percent of state convictions are the result of guilty pleas. Judge Kane is concerned about the high pleading rate, and thinks that many of those pleas should be subject to appellate review, reports The New York Times. So he did something about it.
Last month, on the same day the Supreme Court was upholding the Affordable Care Act and rejecting the Stolen Valor Act, Judge John Kane was rejecting a child pornography plea bargain in Colorado.
The government filed a three-count indictment against the defendant in the case, Timothy John Vanderwerff, charging him with receiving and possessing child pornography shipped or transmitted in a means affecting interstate and foreign commerce. The parties reached a tentative disposition and requested a change of plea hearing. In anticipation of that hearing, they submitted a proposed plea agreement: Vanderwerff agreed to plead guilty to Count 2 of the indictment in exchange for the dismissal of Counts 1 and 3. The agreement, which contained an appellate waiver, would have limited Vanderwerff's sentence to a range of 5 to 10 years in prison.
Judge Kane rejected the plea agreement.
Judge Kane noted, "Although these sentencing consequences may have induced Mr. Vanderwerff to accept the government's plea bargain, they do not justify including an appellate waiver. The interests of justice as I perceive them are best served by permitting the calm and deliberate review by the Court of Appeals of my decision and how it conforms to the requirements of 18 U.S.C. § 3553." Now, Vanderwerff is facing a trial in August, according to The New York Times.
The Tenth Circuit Court of Appeals isn't known for championing sweeping policy changes. Will the court seriously weigh Judge Kane's concerns, or will it simply find that he erred in rejecting the plea bargain?
Related Resources:
Content For You