Exigent Circumstances? Flushing Justifies Warrantless Entry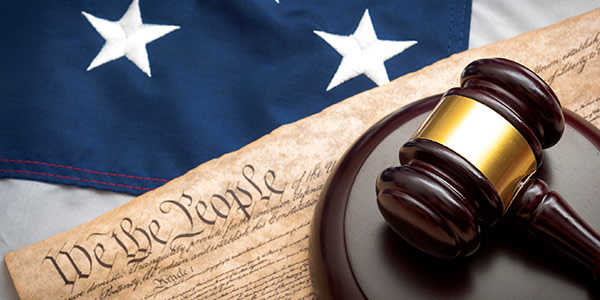 Criminal defense attorneys: When you file a motion to suppress evidence from a warrantless entry, is it just a necessary step in zealous representation? How often do you win? How many times have your motions been rejected based on exigent circumstances?
We feel like the motion to suppress rigmarole must be frustrating, especially in light of the Supreme Court's Kentucky v. King opinion earlier this year. After King, it seems like Keith Hendrix, today's Tenth Circuit Court of Appeals appellant, never had a chance.
Three Oklahoma City police officers were investigating methamphetamine activity at a residence when they received a tip that a man named Keith was selling methamphetamine from a local motel. The tipster provided addresses, room numbers, physical descriptions, and a logistical summary of the operation.
The officers went to the motel, confirmed the room's location, and proceeded to the room with the manager. After knocking, and initially lying about their names before announcing that they were cops, the officers heard people moving inside the room, doors opening and closing, and a toilet flushing.
There is a question as to whether an officer ordered the manager to open the door with his electronic key, or if the manager did so of his own accord; either way, the officers gained access to the room, where they saw evidence of an illegal drug operation in plain view. They arrested the occupants of the room, (including Keith Hendrix), secured the room, and returned the following day with a search warrant, which turned up more evidence of a meth venture.
Hendrix challenged the officers' warrantless entry, arguing that the officers created the exigency through bad-faith avoidance of the warrant requirement, (i.e. going to the motel room at night without a warrant or corroboration of the tip, initially providing a false name, continually demanding entry to the room, etc.)
The Tenth Circuit Court of Appeals noted that it was unnecessary to consider the bad faith element of the warrantless entry because the Supreme Court held in King that warrantless entry to prevent the destruction of evidence is reasonable and allowed as long as "the police did not create the exigency by engaging or threatening to engage in conduct that violates the Fourth Amendment."
Finding that the officers acted reasonably in response to the flushing they heard within the room, the Tenth Circuit rejected the motion to suppress.
We're not surprised by this Tenth Circuit Court of Appeals decision, but we question whether the court should have given more weight to fact that one of the officers initially offered a false name to the occupants after knocking. Do you think that lie should have been sufficient to trigger the officer-created exigent circumstances determination?
Content For You