No Immunity for Social Worker When Inaction 'Shocked Conscience'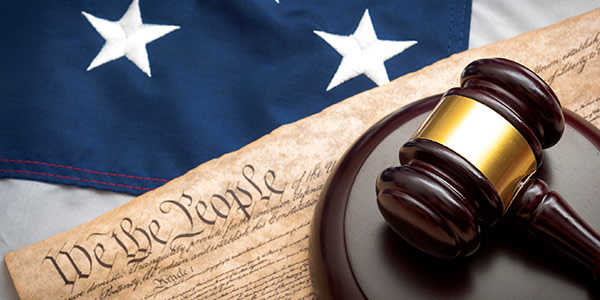 The Crosettos are the grandparents of two minors, BIC and CSC. Their son, the father of the children, lived with a methamphetamine-addicted girlfriend. When the grandparents began to notice signs of abuse, they contacted social services. The school also took notice, and reported its suspicions. Even the babysitter contacted the child services hotline after noticing a busted lip with stitches, a black eye, and random bruising on BIC.
Linda Gillen was the social worker assigned to the case. She had history with the family, including negative events that happened in the early-1980s, when the Crosettos adopted their daughter Angela. Gillen allegedly ignored the problem, dismissed the grandparents' complaints by stating that this was a "police matter," and generally did nothing whatsoever to help the children. Over the following year, there were even more attempts to force action by Gillen, but alas, her inaction continued.
BIC later died of shaken baby syndrome. The Kansas Attorney General's office reviewed Gillen's work and found that in every other case, she was very "hands-on" and proactive. In BIC's case, she was "hands off."
The Crosettos sued, arguing that Gillen's apathy was motivated by hatred of the family from the decades-old adoption dispute. A detective, responding to one of the abuse reports, corroborated the visible animosity. However, the lower court, while acknowledging Gillen's surprising inaction, felt that her conduct did not "shock the conscience" and therefore, qualified immunity was appropriate.
Qualified immunity provides that state actors can't be sued unless they are "plainly incompetent" or knowingly violate the law. Immunity can only be overcome when a plaintiff shows that the government actor "violated the plaintiff's federal statutory or constitutional rights, and, second, that the rights in question were clearly established at the time of their alleged violation."
What was the right here? Fourteenth Amendment Due Process, of course. One's life, liberty and property are protected against government action. However, government inaction is another story. Rarely is there an affirmative duty, except in two instances: the assumption of a special relationship or where there is state-created danger. The Crosettos argued the latter.
In order to show a state-created danger, the plaintiffs must prove six elements, one of which is conduct that "shocks the conscience." The lower court didn't feel that the social worker's inaction reached that level, but the Tenth Circuit disagreed.
Though affirmative conduct is a requirement of that element, the conduct as a whole is considered - including both action and inaction. If the facts alleged are viewed in a light most favorable to the Crosettos, Gillen ignored complaints about an abused child out of pure spite, leading to that child's death. That is sufficient to "shock the conscience."
Related Resources:
Content For You