Right to Counsel: Signed, Sealed, Delivered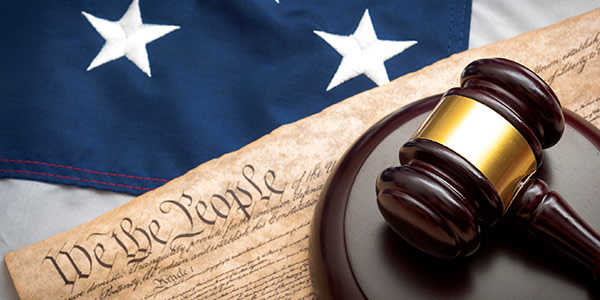 We get it. A lot of alleged criminals aren't so bright.
But when a suspect has a lawyer — and a note from his lawyer saying that he doesn't want to talk to the cops without counsel — we can't understand why he would agree to speak to the FBI.
Luckily, the courts will occasionally step in to save people from themselves.
Five years ago, Manuel Santistevan became a suspect in a series of Denver-area robberies, and FBI Agent Eicher obtained a warrant for his arrest. Santistevan turned himself in on other, unrelated charges. Eicher went to the police department to meet with Santistevan, advised him of his Miranda rights, and asked if he wanted to speak about the robberies. Santistevan declined, and the interview ended.
Six days later, Santistevan's girlfriend, Tiffani Bryan, contacted Eicher to say that Santistevan wanted to speak with him. Eicher agreed to visit Santistevan the next morning.
While traveling to the jail, Eicher received a phone call from Katherine Spengler, a public defender who represented Santistevan. She said she spoken with Santistevan that morning, and that he did not wish to speak to Eicher. Eicher indicated that he intended to visit Santistevan to "ask him directly" if he wanted to make a statement or answer questions.
At the jail, Santistevan presented a letter from Spengler to Eicher stating that Santistevan did not wish to speak with Eicher without counsel.
Eicher asked Santistevan, "You have been advised by an attorney not to talk to me today, but it's totally up to you on whether you want to talk to me or not. Do you want to come back to my office and answer questions about these robberies?
Santistevan agreed to talk to Eicher, even without a lawyer present. He made incriminating statements during the interview -- which lead to an indictment -- before realizing the error of his ways.
He later moved to suppress the statements.
In Edwards v. Arizona, the Supreme Court established a bright-line rule that when a suspect has "expressed his desire to deal with the police only through counsel, [he] is not subject to further interrogation by the authorities until counsel has been made available," unless he initiates the contact. The Court revisited Edwards in Davis v. U.S, and clarified that a "suspect must unambiguously request counsel."
When the statement is clear, all questioning must stop.
And the Tenth Circuit considers a type-written letter that says, "Mr. Santistevan does not wish to speak with you without counsel" to be pretty darn clear.
Agreeing to speak with Eicher wasn't a particularly inspired decision, but handing over the letter saved him. The appellate court concluded that the letter was an unambiguous invocation of the right to counsel, and suppressed Santistevan's statements from the interview.
Related Resources:
Content For You